20th June 2007
Just wanted to let everyone know we made it up here to Minnesota and are having a great time… I've posted a few pictures below, but hopefully we'll be able to get some more pictures uploaded tomorrow and recap some of our adventures.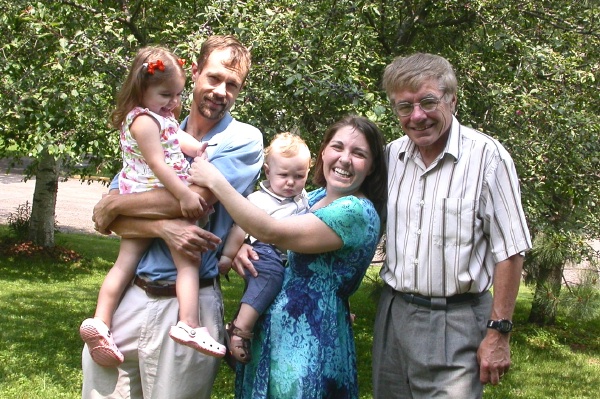 Father's Day in Shell Lake, Wisconsin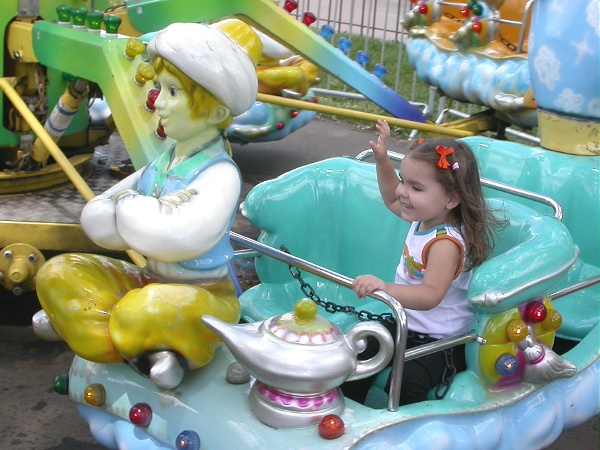 Having fun at the Como Zoo in St. Paul, Minnesota. This picture has a funny story
that goes along with it. Right before the operator started the ride, she told
all the kids that if for any reason they got scared and needed her to stop the ride
that they should raise their hand really high. The operator then demonstrated what to do
by raising her hand. Analise followed right along and raised her hand
and then kept it raised for nearly the entire ride. It was hilarious!
There are so many more pictures to post and stories to tell from our journey to Iowa, Wisconsin, and now Minnesota — but I'll have to wait until tomorrow to post them. Hope everyone is doing well. Good-night!