22nd November 2007
I love homemade apple pie. I learned to make it from scratch, courtesy of Lori Thompson and Betty Crocker, while in Nicaragua, and since then, I've been determined to make it myself. Today, I didn't get it done in time for dinner. Bummer. But I made the dough yesterday, and finally had the time to peel, core and cut the apples and roll out the dough this afternoon. Since I didn't have anyone to share it with over dinner, I thought I'd share it with you.
I used Paula Deen's Perfect Pie Crust recipe and Betty Crocker's Apple Pie recipe. I was afraid the pie crust wouldn't hold together, but after patting it into a ball, flattening it into a thick disk, wrapping it in Saran and chilling it overnight, it rolled out really well.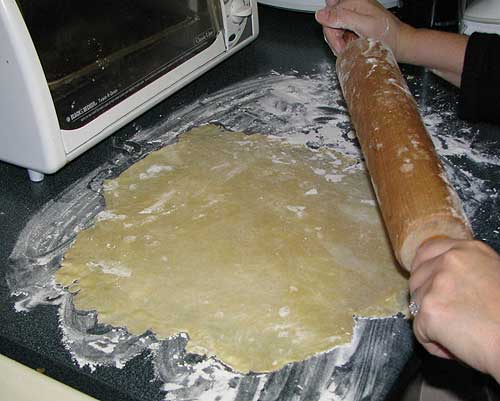 Yum, apples…I even used organic:) Tossed with flour, sugar, cinnamon, nutmeg and a pinch of salt.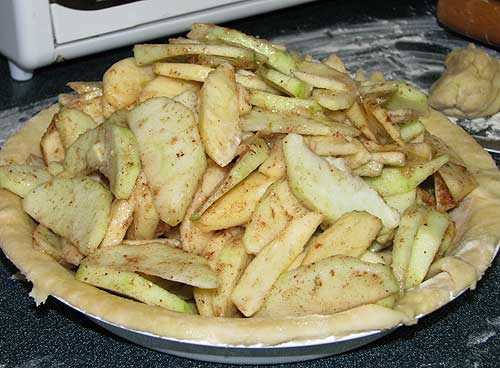 I have to say the crust crimping wasn't the best, but I'll work on that next time. But the leaf and acorn cut-outs looked good!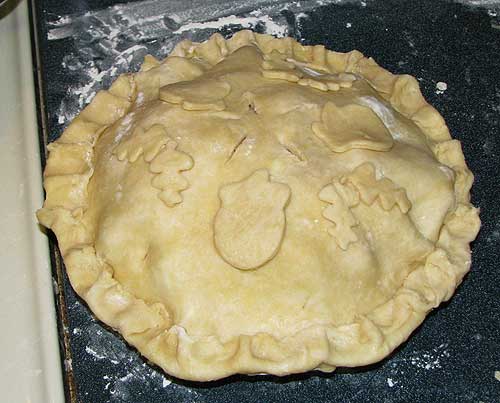 Golden out of the oven.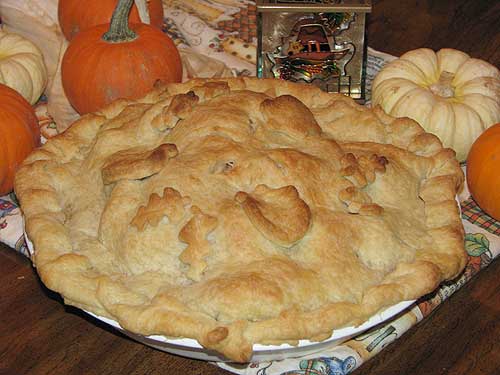 Yum. Too bad I had to enjoy it alone. Anyone want to come over for pie and ice cream? It was DELICIOUS!