9th June 2008
Wow – 2 years ago RIGHT NOW I was just about to give birth to my sweet little baby boy. It was an exciting day! I still can't believe Brian blogged about it moment-by-moment. My how he's grown! Still the same little sweet round face and strawberry blonde hair, though!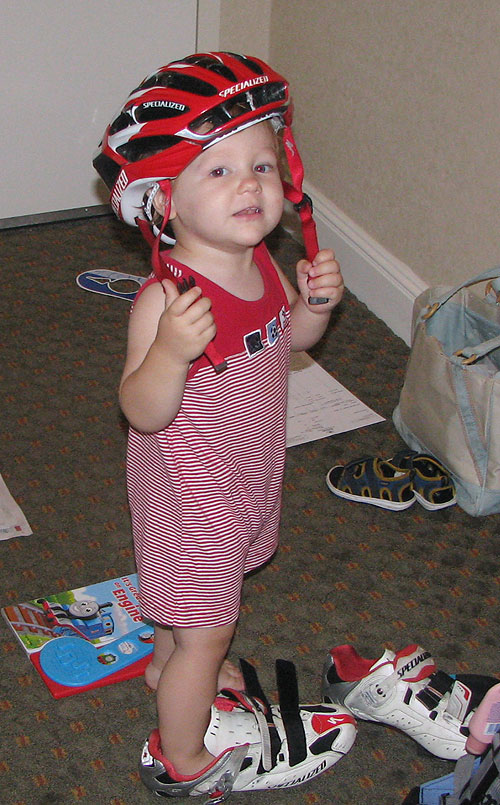 The above photo was approved by Brian. The below photo was not 🙂 Both were taken yesterday at our hotel in St. Louis.
We're going to spend the day at the aquarium here in Dubuque, IA and maybe find something fun to do for a birthday lunch.