21st September 2008
What a weekend.  We had a fabulous time.  So much I could say, but I think I'll let my 25 pictures (out of nearly 250!) speak for themselves.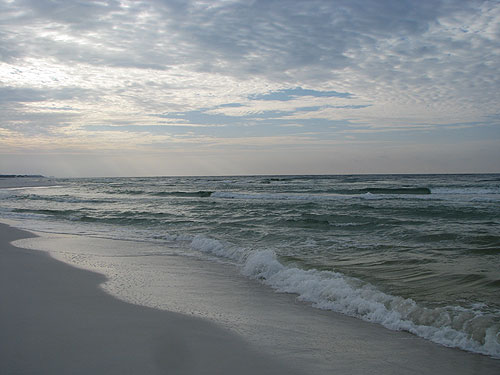 Our stretch of beach (Seagrove Beach, between Panama City & Destin, Florida)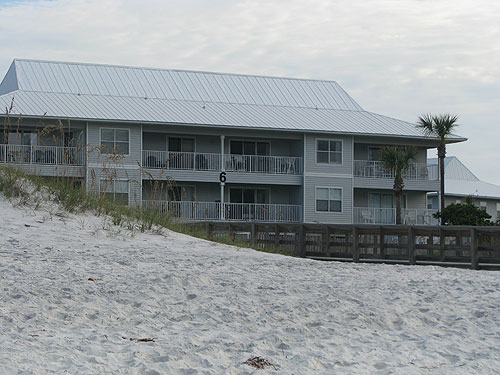 Our condo… We were in the top right apartment.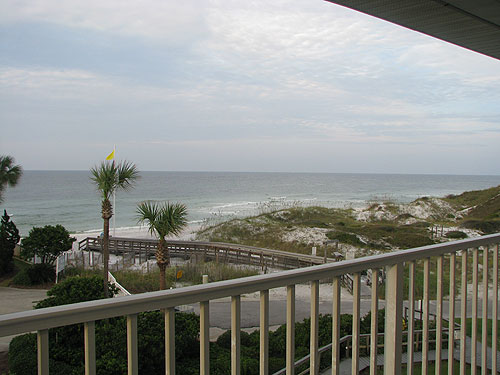 Our view from the balcony.  It was so relaxing and refreshing to sit out there.
My two fun boardwalk pictures, from our short jaunt over the first evening when we arrived.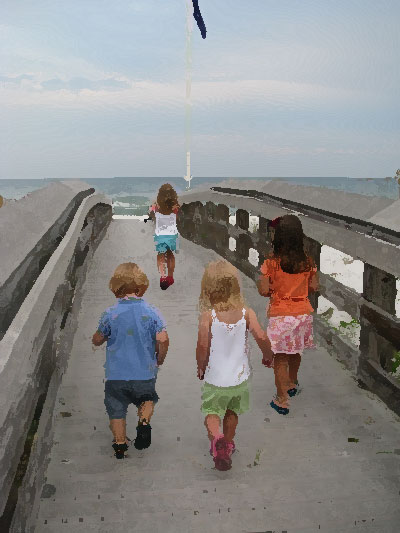 My beach babies… they loved it.  Analise could have stayed on the beach all day.  Thank goodness we walked over once on Friday evening when we arrived, 3 times yesterday, once last night to hunt little ghost crabs with flashlights (probably the most fun of all!), and twice today.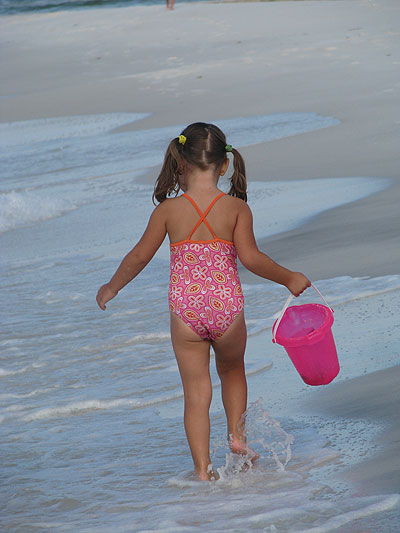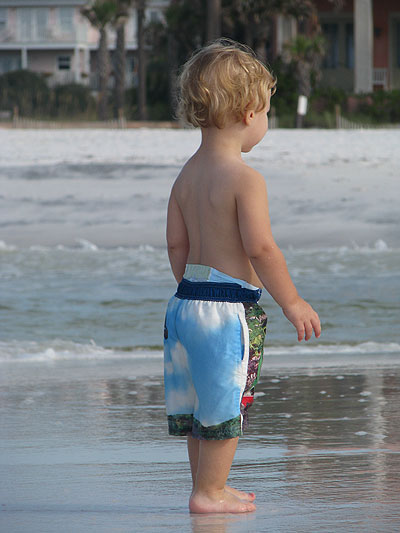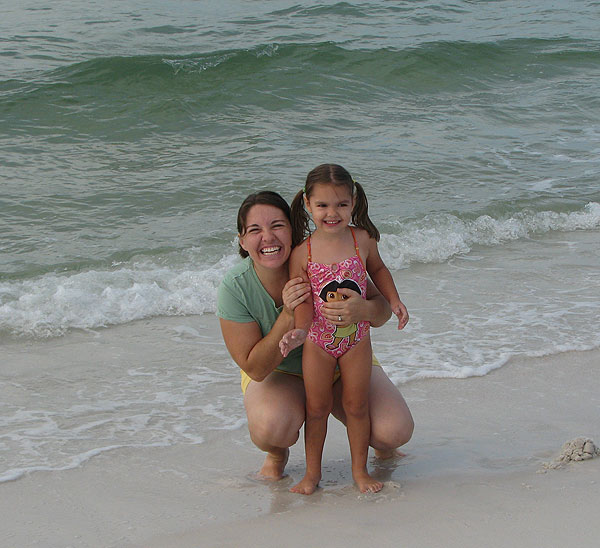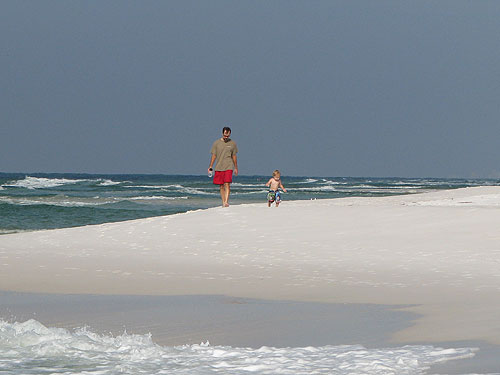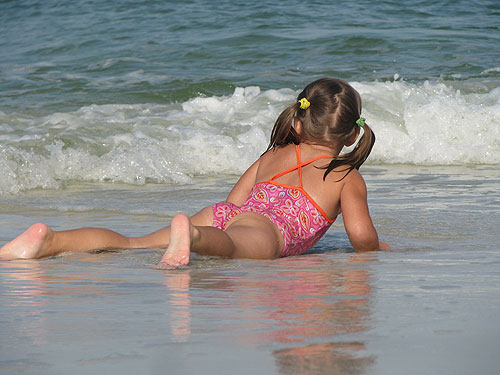 This was Analise's favorite way to enjoy the surf 🙂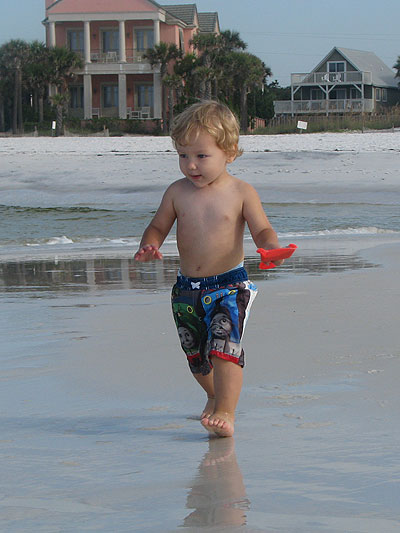 Josiah was determined to move the beach, shovel by shovel, from one place to another.  He carried one shovelful of sand for almost our entire morning walk!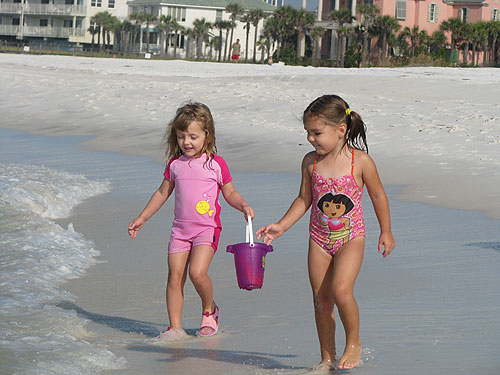 Analise and Lauren had so much fun together.  I've got lots of cute pictures of them running in the sand and surf laughing and playing.  It's so easy to get good pictures at the beach!  And we always had a bucket for our seashell collecting.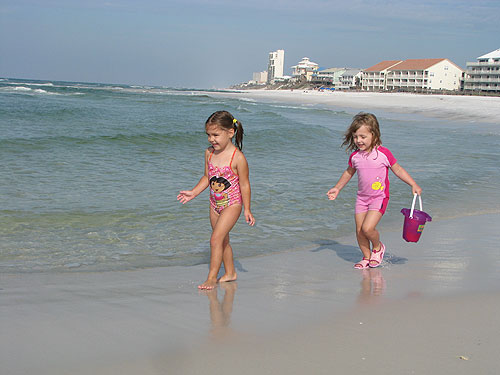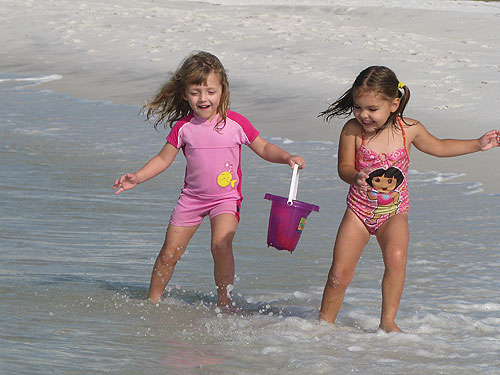 The beach angels!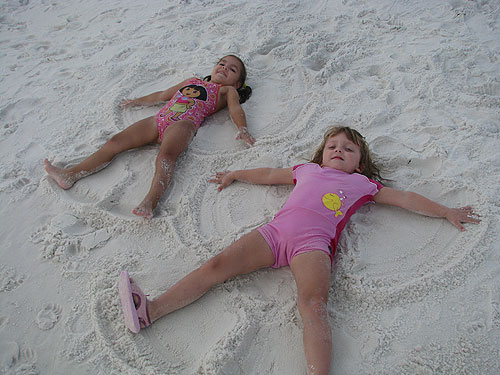 Anna, Analise, Lauren and Josiah splashin' it up in the surf.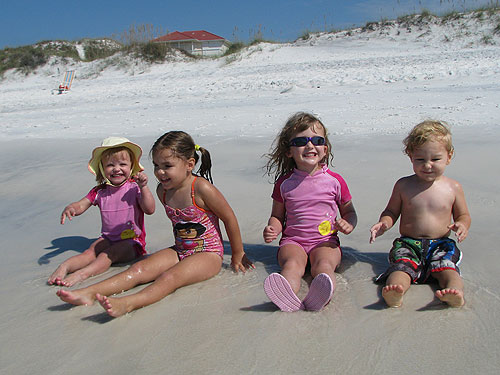 Josiah and Anna spent a lot of time digging.  In this photo, poor Josiah had just gotten a bucket of sandy water dumped on him.  Analise was trying to help.  I'm not sure if it was Josiah's fault for sitting in the hole they were filling or Analise's for dumping it on him.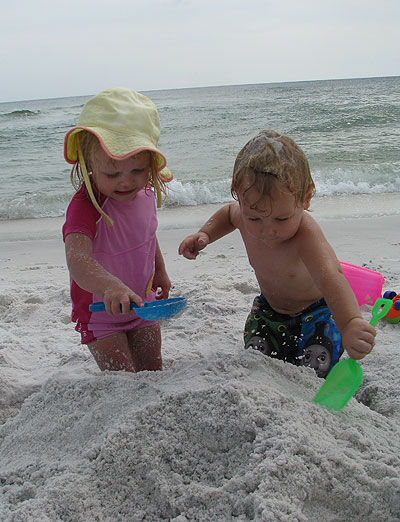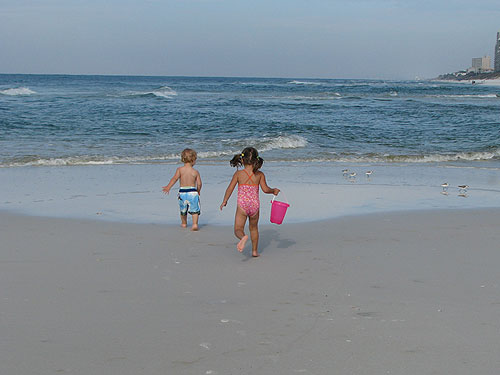 A couple "wildlife" photos.  We saw dolphins jumping, jelly fish washing up on the beach (making today's splashing more dangerous), and lots and lots of pelicans.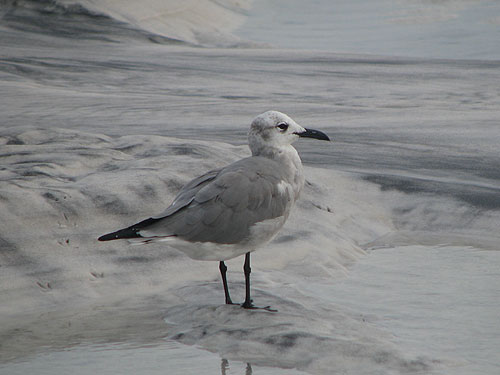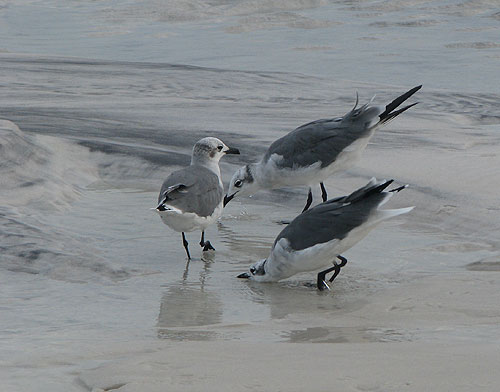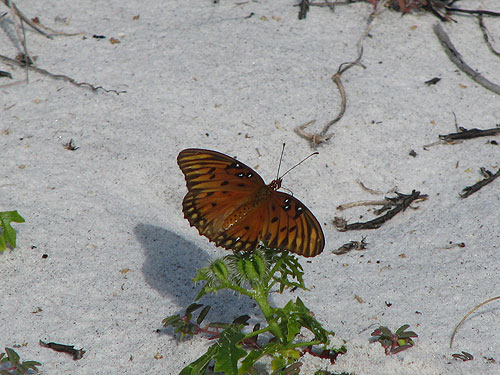 We took our little-used bike trailer (Thanks, Poppa Dale!!) with us, and I rented a bike for the day.  I haven't ridden since California, let alone pulled a trailer with kiddos, but thankfully you don't forget how to ride a bike 🙂  I pulled Anna and Josiah, and Kim pulled the older girls.  What a blast!  We had so much fun cruising around!  Makes me want to start riding more around here, in spite of the steep hills!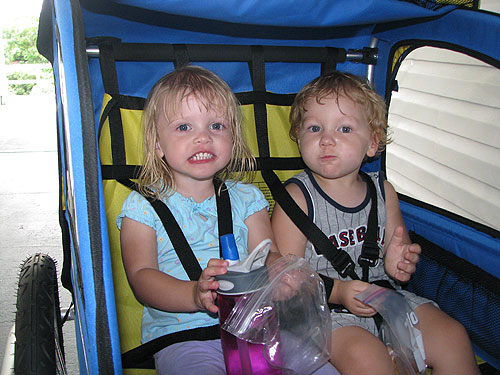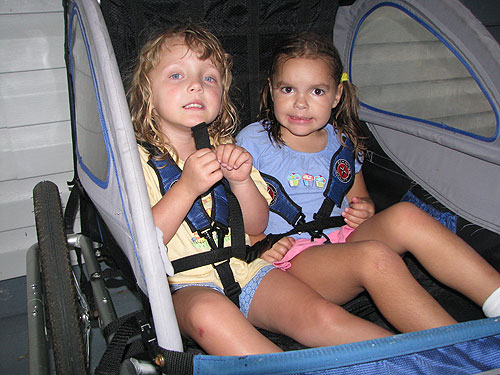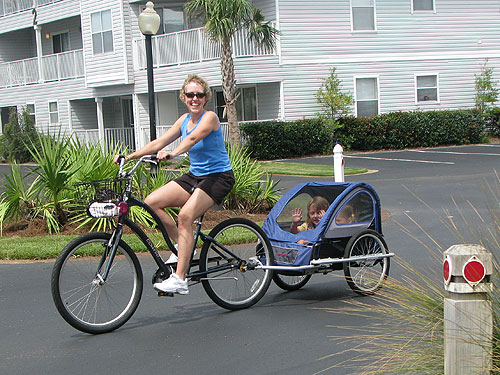 Really, it was a fantastic weekend.  The Moons were so awesome to share their condo with us.  We've done so much travel for cycling, this was a relaxing trip to just enjoy being somewhere… definitely a nice change!  Brian and Lennie rode 60 miles yesterday and 50 miles today.  Kim and I got out a bit each day by ourselves, and the kids, of course, always love being together.  The girls had a "sleepover" in their own bedroom, and they did great.  We enjoyed fresh steamed shrimp from a nearby fish market and watched a couple non-kid moives after the little ones collapsed into bed.  Today we wrapped up the fun times with a trip to the ice cream shoppe to soothe the kids sadness at saying goodbye.  I'm already looking forward to our next beach vacation!