6th October 2008
Enjoy the glimpse of our weekend!
Playing at the playground during the bike race…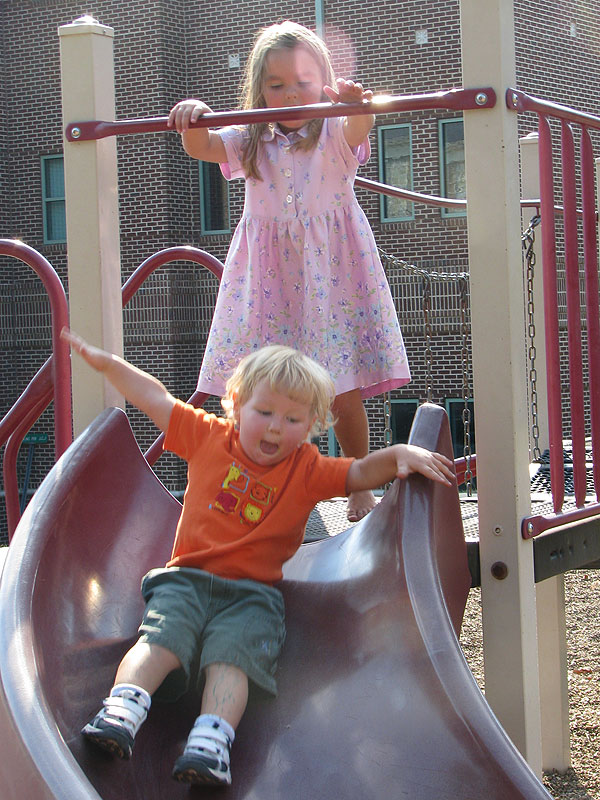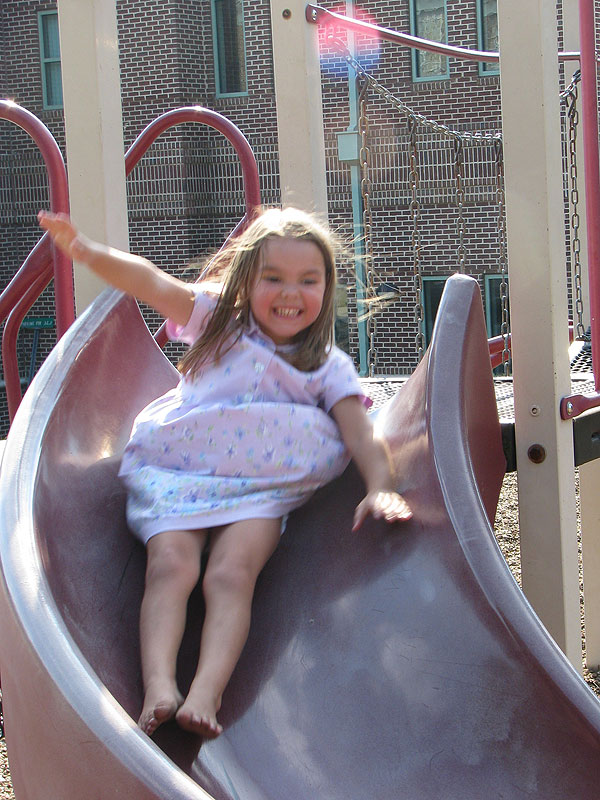 A rare, sweet moment of being siblings.  There are VERY FEW pictures like this one.  Makes my heart burst 🙂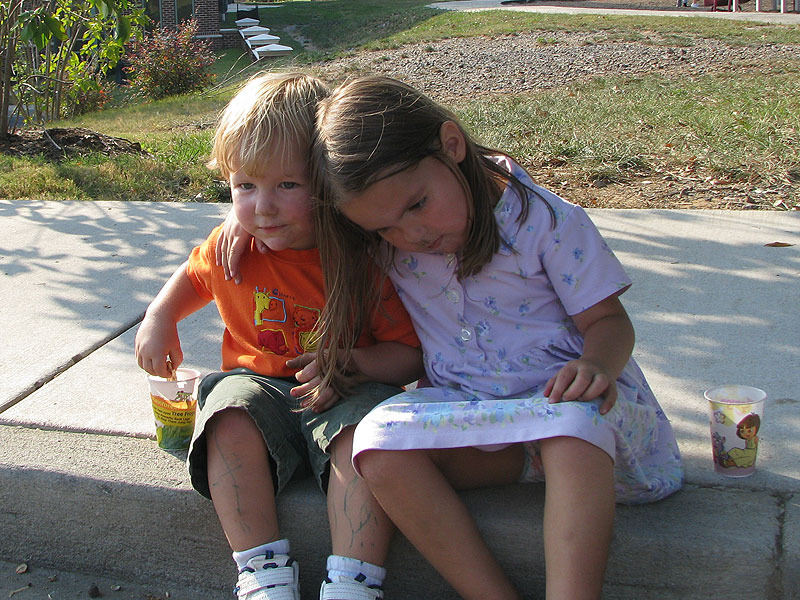 Brian leading one of the early laps in the race.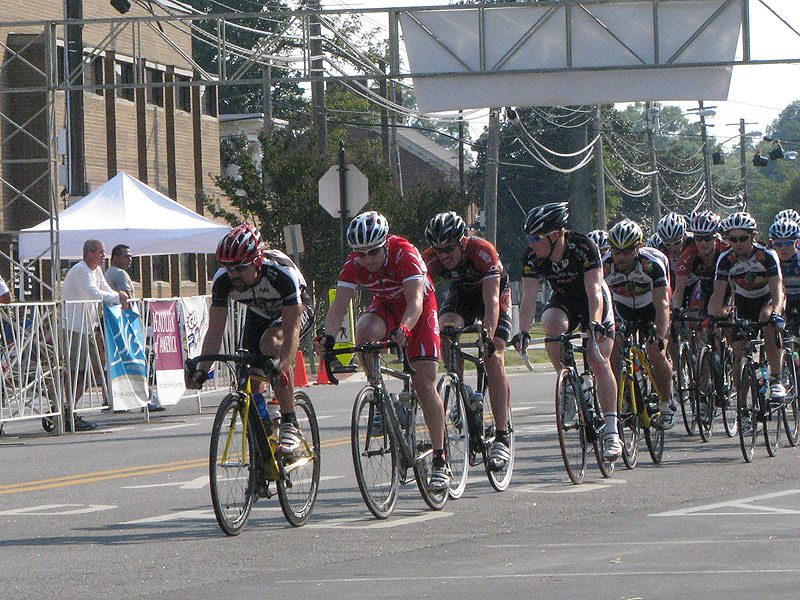 The finish sprint.  Brian's got the red helmet just to the right of center.   More photos and his race report on his blog.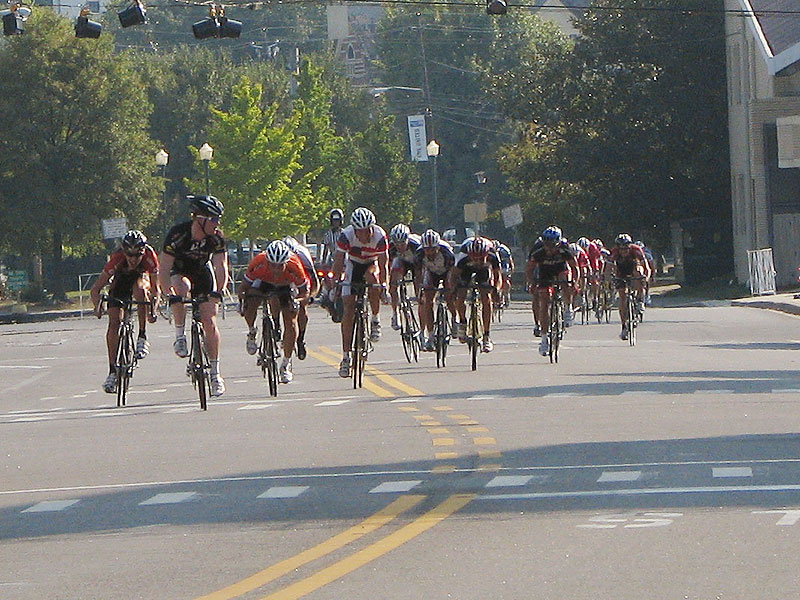 From last week.  I just got a new short haircut, and Analise was dressed in her pink and brown rodeo attire (essentially boots and braids 🙂 ).  She didn't get the whole self-timer photo concept.