19th December 2008
Another photo treat for those faithful enough to still be checking in with us!  The kids have matching PJs for the first time (though oddly, Analise is nearly too big for her 4/5T size!)  I, of course, wanted a cute PJ Christmas picture, and this is what we got.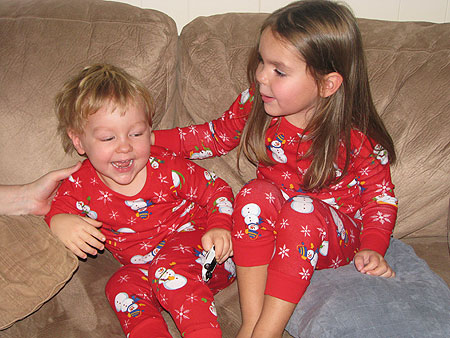 Never a quiet moment on our couch with these two…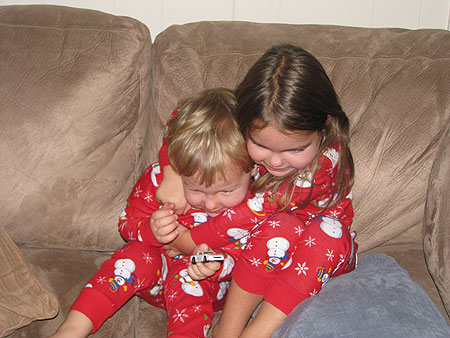 Analise has learned the only way to hug her squirmy brother is a head lock.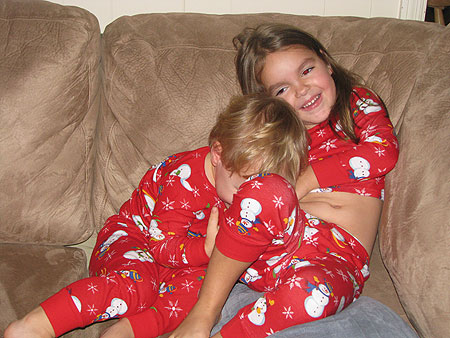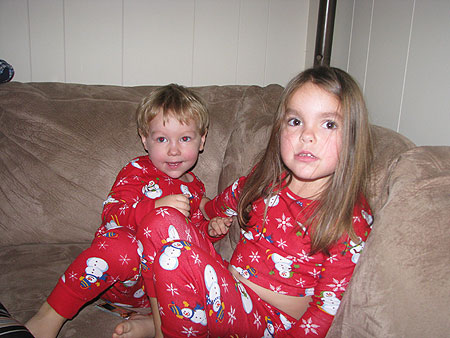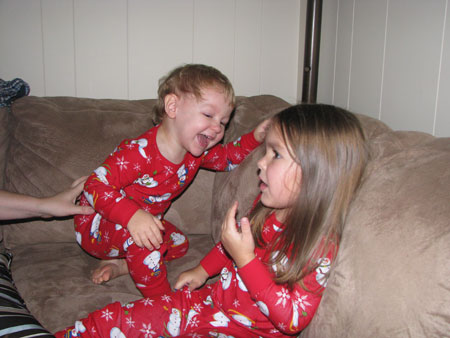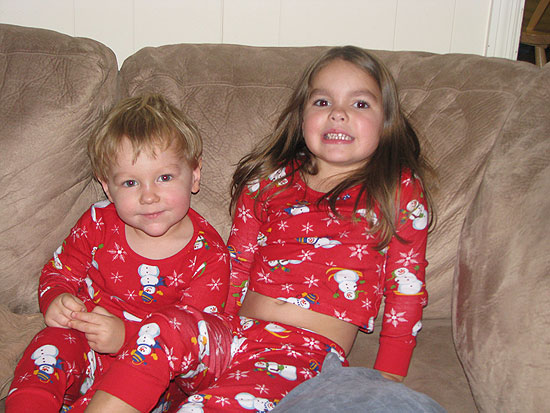 This is as good as it gets!  Even though they are all off-kilter and Analise's belly is showing, getting 2 smiles faces towards the camera is good enough for me!