27th October 2007
We had a fun family day today… trekking through the woods to the elementary school playground, visiting a local church that had pumpkins for sale, enjoying a nice family naptime and a yummy dinner together. I love relaxing fall weekends!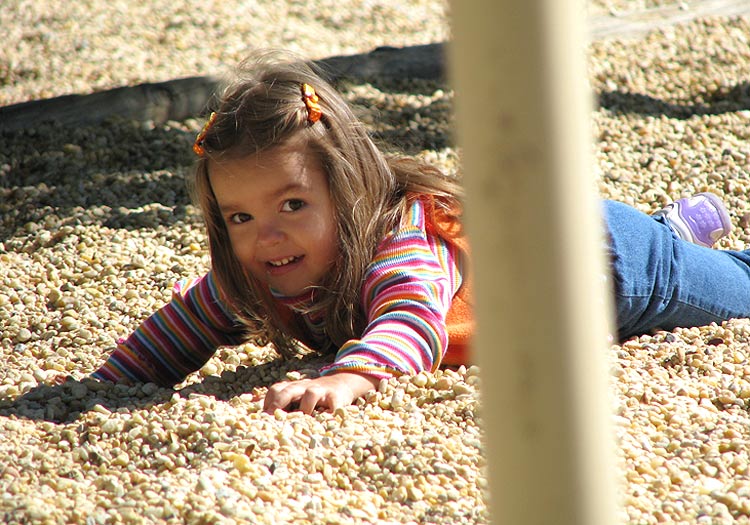 Brian was playing with the zoom on the camera and caught this fun shot of Analise. I love it for some reason:)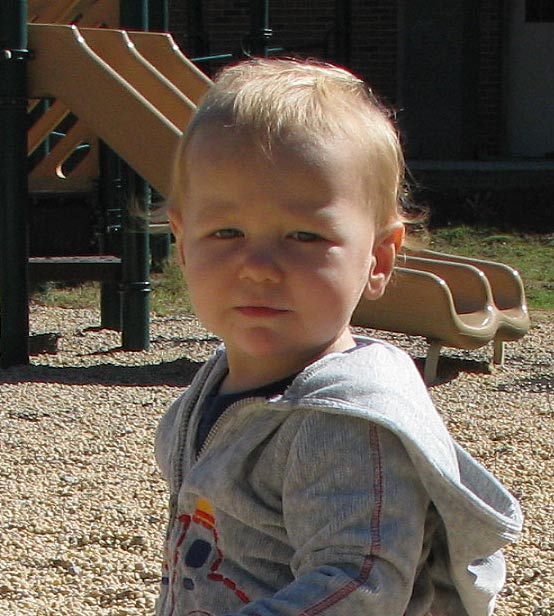 A serious look from my handsome little man.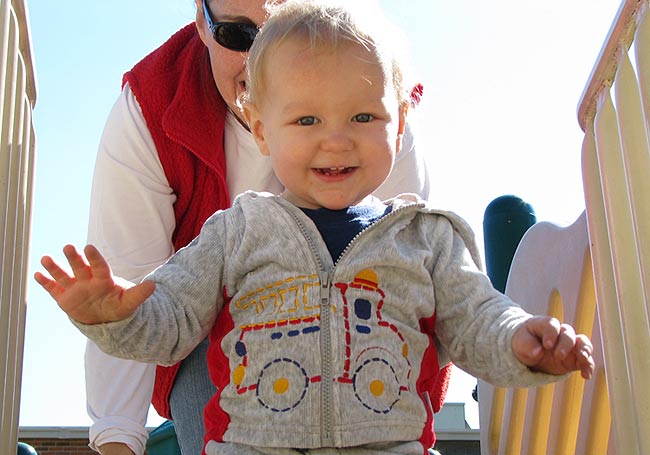 All smiles before diving down the slide!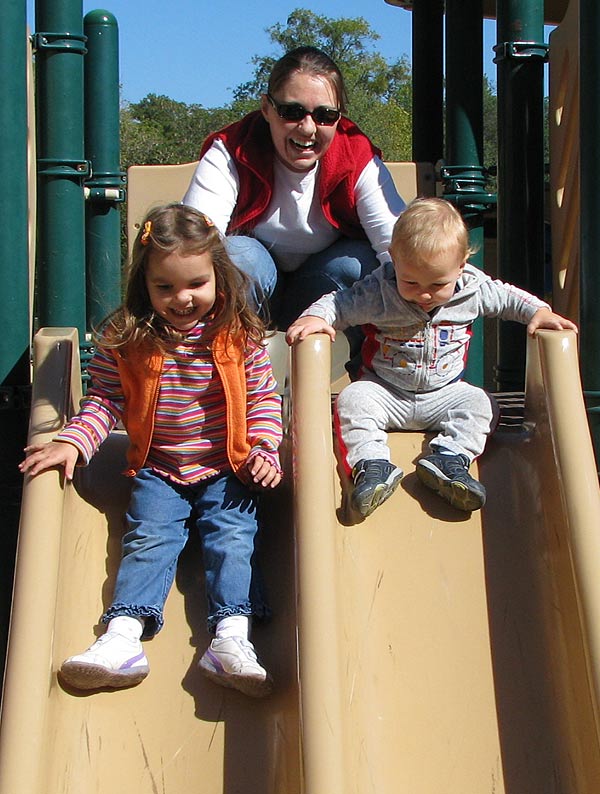 Racing! (Josiah won… and bounced off onto his bottom. If we hadn't been laughing, he probably would have cried.)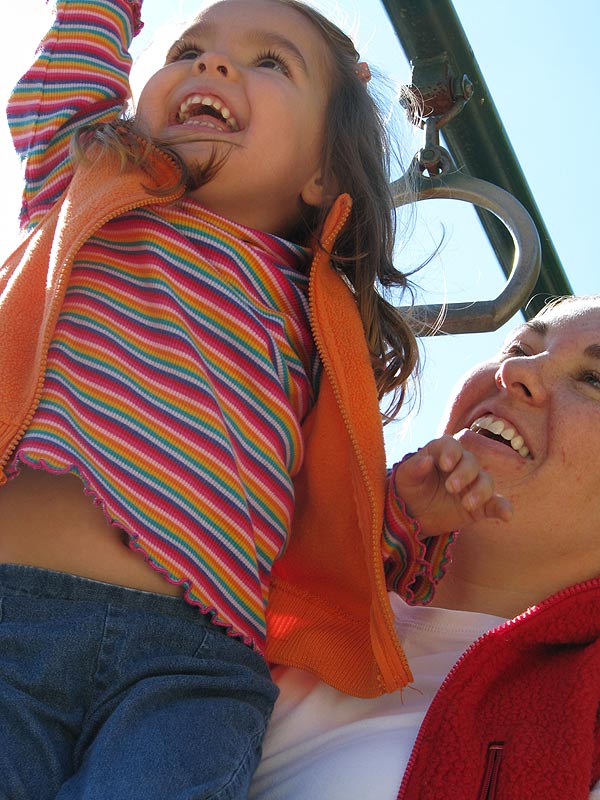 Brian caught this one, too. I like the angle and offset cropping.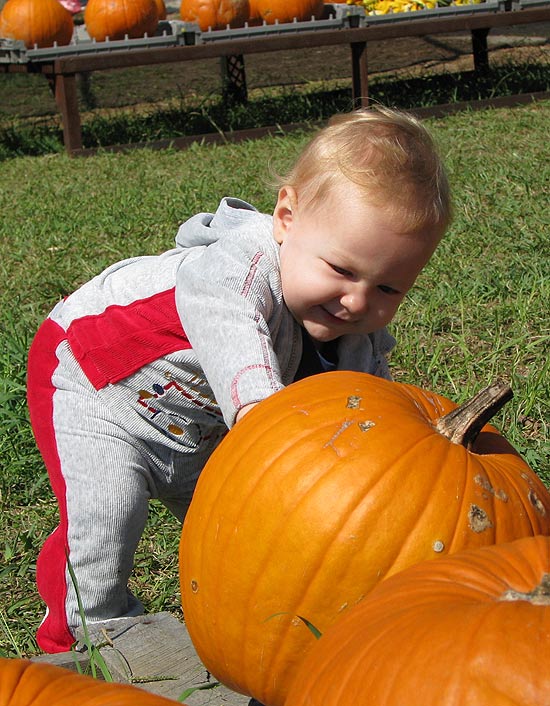 "I want this one!!"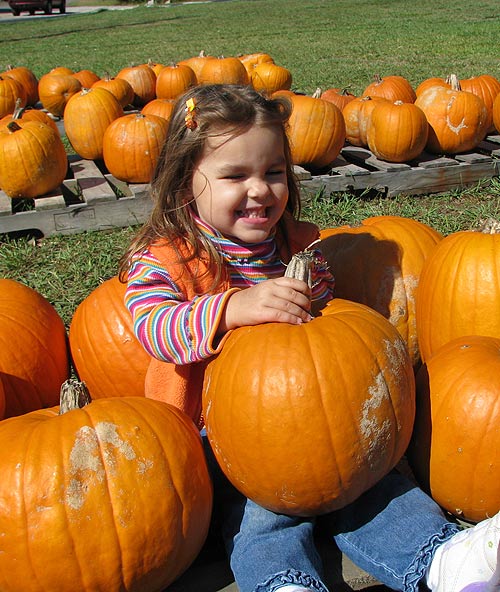 Analise picked her pumpkin! She had $6 to spend from Grandma Vivian, and this was the lucky one.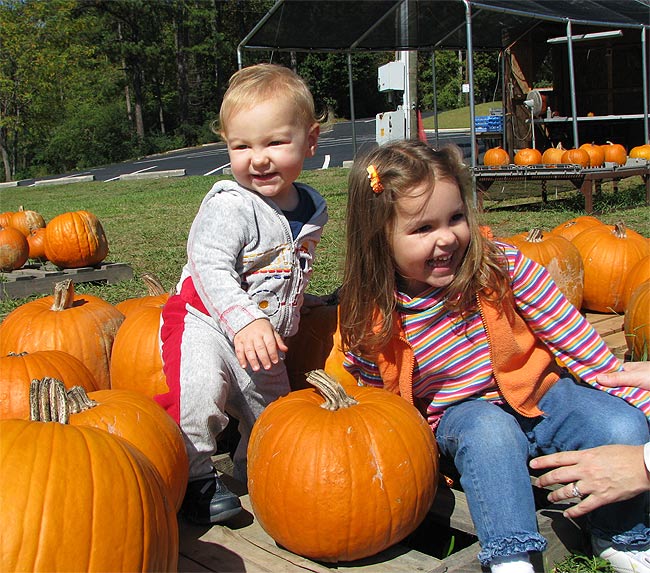 Isn't this great?? You'd never know… all the pictures only showed one of their faces, none with both.
I spliced two photos together. Magic! I think it looks AWESOME!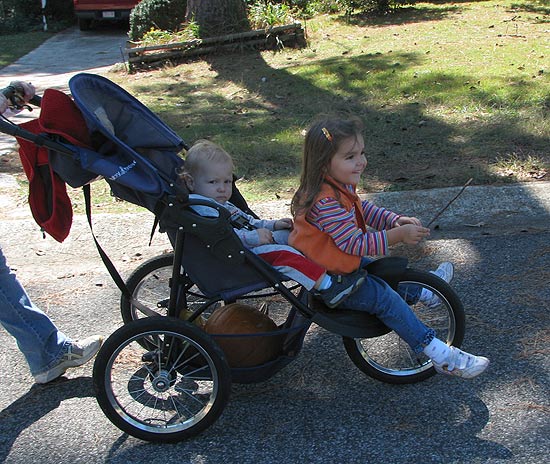 Trekking home:)