25th October 2007
My camera arrived yesterday afternoon! I haven't had a chance to do much with it except pester poor Josiah while he's playing. He woke up from his nap to find me waiting with my new camera, testing out the flash:) Poor guy. He wants to get his hands on it, though.
Here's 3 quick shots that I resized (though you can hardly tell! They were 2MB each and more than 3264×1944!!) and sent to my mom yesterday afternoon. Hope to be back soon. It's really nice – I'm so excited!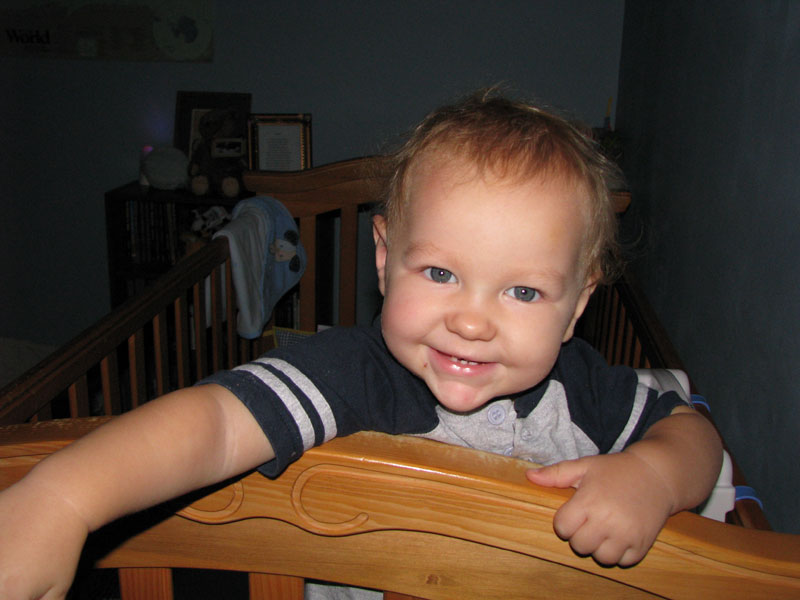 Waking up my cutie-pie.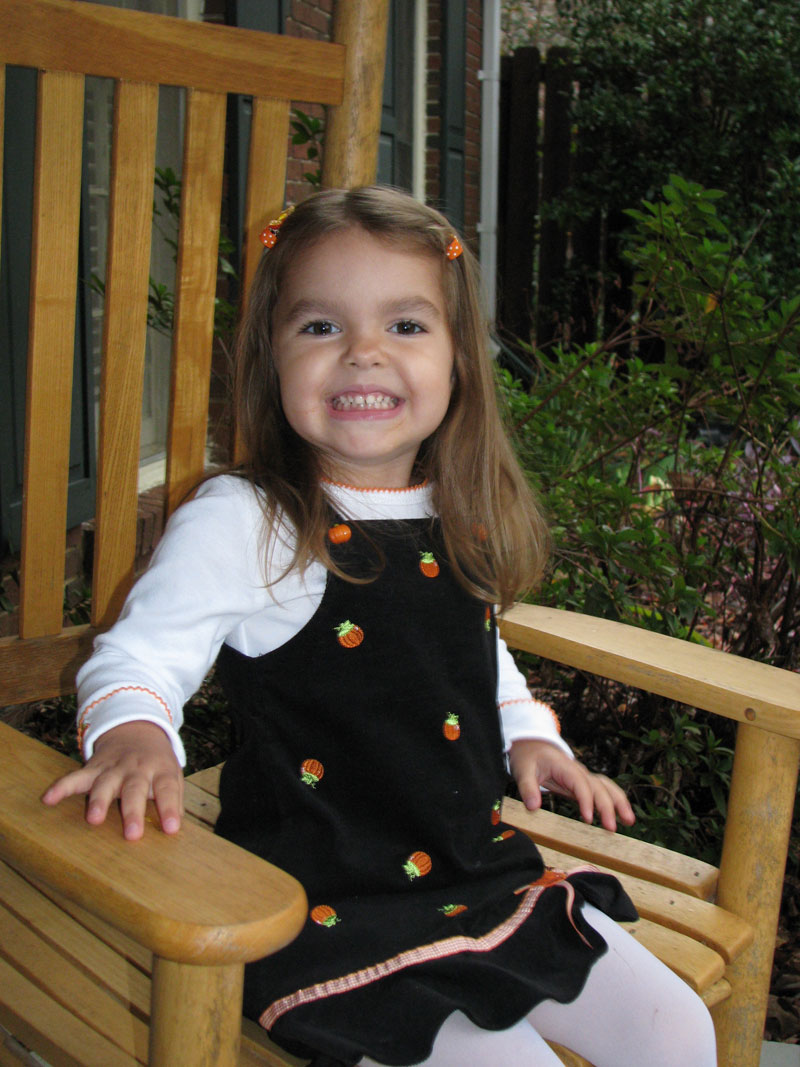 Analise ready for church last night in her super cute halloween outfit.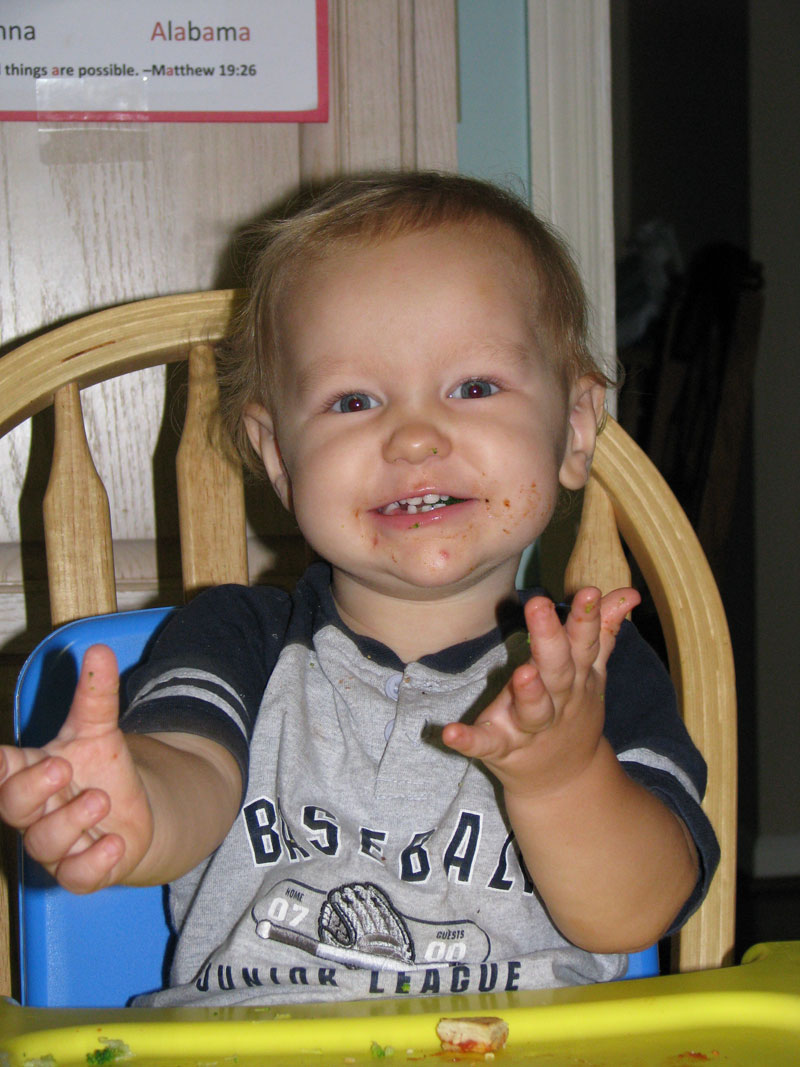 J hamming it up during dinner.