13th November 2005
We have had two fun weekend's back to back. First, this blog updates you on our fun picnic last weekend (Nov 4) that we had at Samford. The first part of the week leading up to that weekend saw a few trees start to change their colors.
By the end of the week, the colors were fantastic. So part of the motivation for the picnic was to get out and see the beautiful fall colors.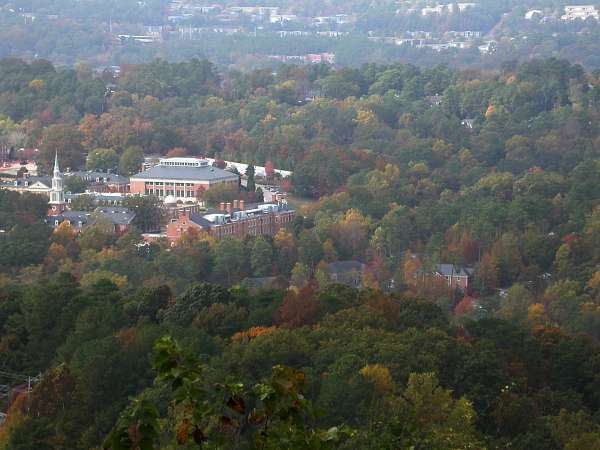 Unfortunately, the day was brightly overcast making for terribly washed out pictures. So for all the pictures you see here, in your head imagine that it was actually twice as beautiful in person! This picture above shows the east end of the Samford campus from a vantage point near the top of Shades Mountain.
Analise enjoyed playing with the leaves quite a bit. Here in this three picture sequence, you can see Analise doing the "Leaf Dance".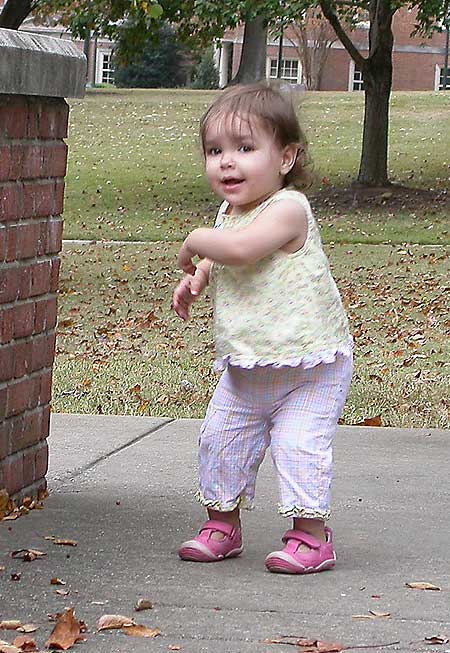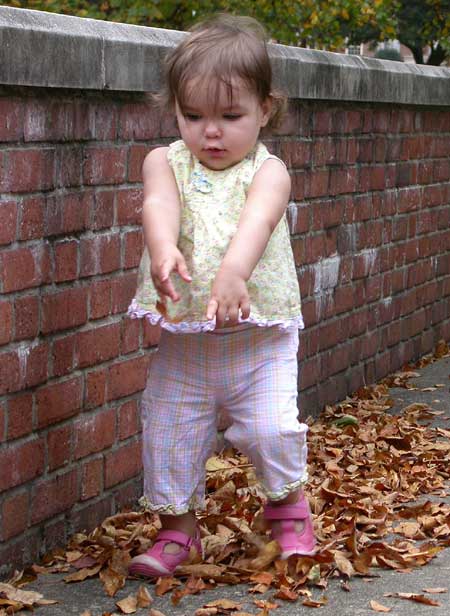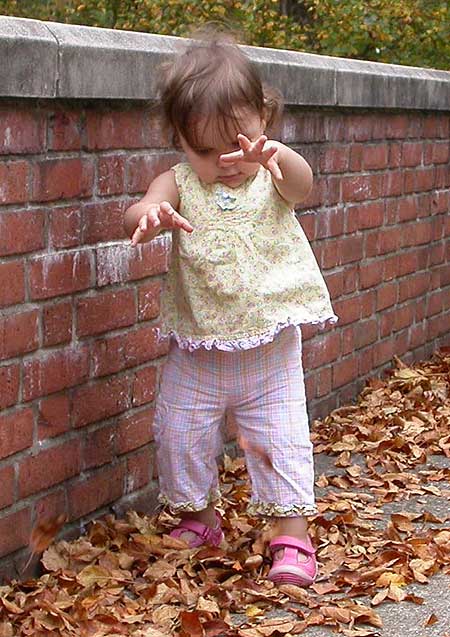 We took many more pictures, which I've included in a separate photo album. Just click on the picture below.