14th November 2005
This weekend was fun fall weekend #2. Despite high temps in the mid 70's, the morning did start out at a chilly 37 degrees as Analise and I head out on our second Backyardigan adventure. Unfortunately, Analise was very much wanting to stay home with "ma-ma-ma-ma", so Analise didn't get to enjoy the beautiful sunrise through the woods.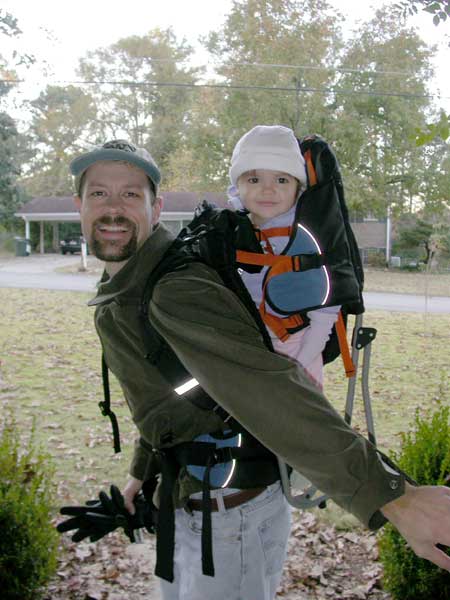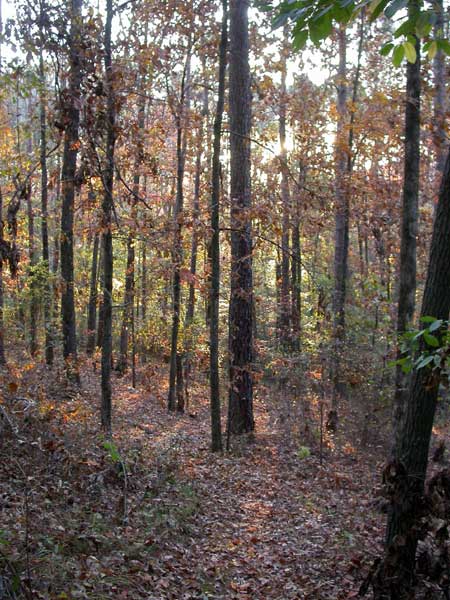 After a leisurely breakfast, I biked out to Clearwater to mow the lawn and biked back fast to pick up Kristine and Analise and head to the game. We made it just in time to get the last free bbq sandwiches at the tailgate. It was a good, close game against an in-state rival Jacksonville State University near Anniston, Alabama. We sat with our friends the Kawell's (Greg Kawell is one of the other faculty members in the CS dept).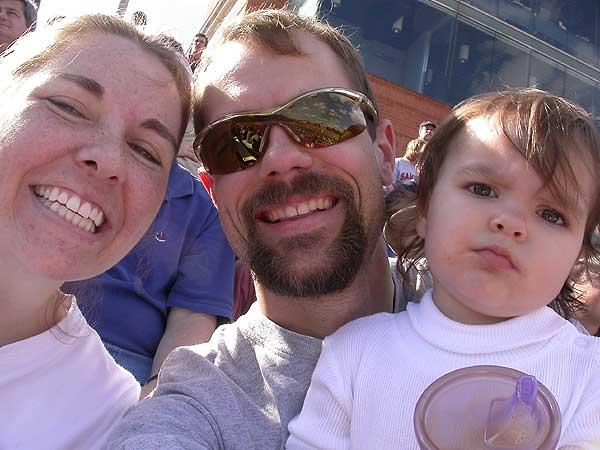 Kristine and I took turns walking Analise around during the game including on the infield track right next to the field. That's one of the nice things about a small university, you get to get much, much closer to the action then at a big university. Analise isn't quite big enough (and I wasn't feeling adventurous enough) to take Analise sliding down "slide hill".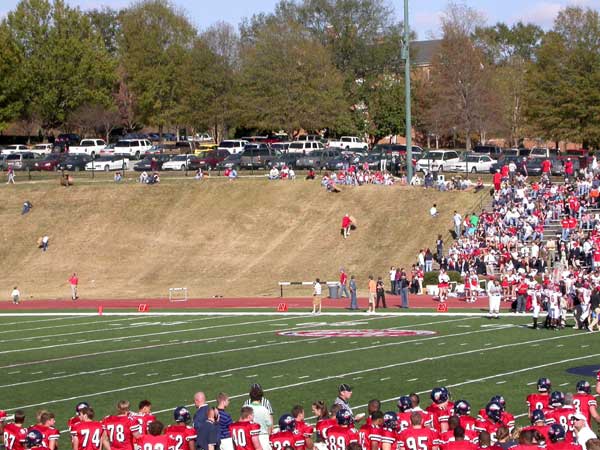 One last thing to mention is that we got treated to a really nice halftime show before we had to leave. Samford's good (but rather small) band played a tribute to our veterans (since Friday was Veteran's Day) including a touching rendition of Amazing Grace by a group of bagpipers. Then JSU's band, (which is huge!!!!), took the field and they were awesome. Greg was telling us that they are a nationally competitive band. Not bad for a school with about 9,000 students.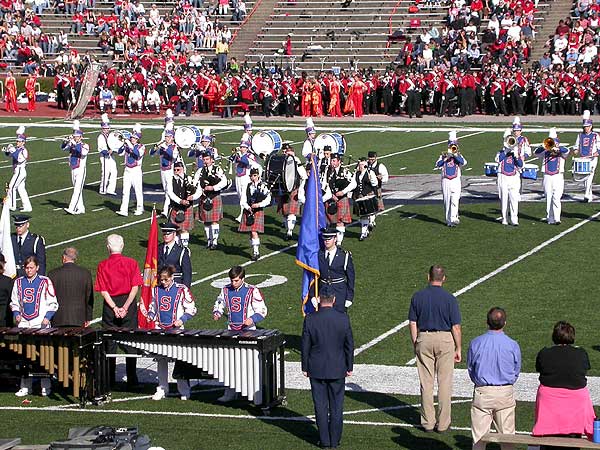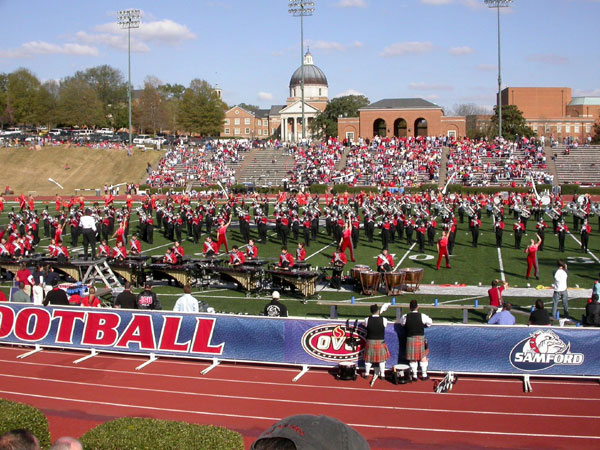 Ok, that's it for now. I posted a few more pictures from the week (and weekend) here in a separate photo album. Enjoy!