19th December 2005
A few hours after participating in the December graduation ceremony, I finished grading my last exams, biked home, loaded into the car everything Kristine had packed, and we headed out of town for our Christmas vacation! Nearly 16 hours of driving later, we made it to the cold, beautiful white north!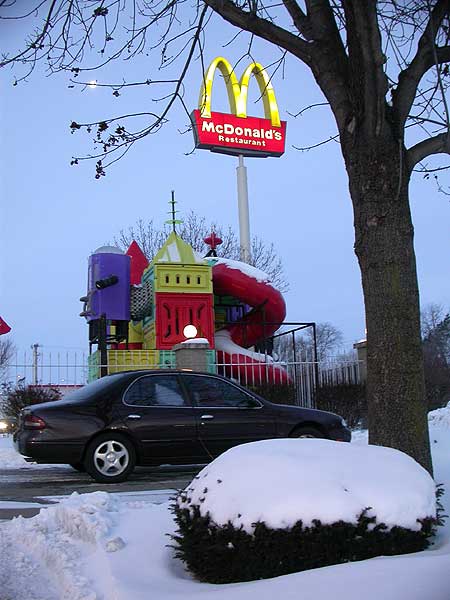 We stopped at a McDonald's in Maquoketa, Iowa for breakfast after driving all night. It was 8 below zero and there was snow everywhere! After a nice breakfast, we zipped up Hwy 61 through Dubuque across the mighty Mississippi River to Platteville, WI. Uncle Hal and Aunt Anna got to play with a well-rested Analise while Kristine and I got caught up on some sleep.
Before we left, Analise was as cute as ever — here is her latest adventures. She enjoys bringing the holy family together with the floating family (Noah and the animals). Also, she can climb up onto her rocking horse all by herself now. Merry Christmas everyone!