26th December 2009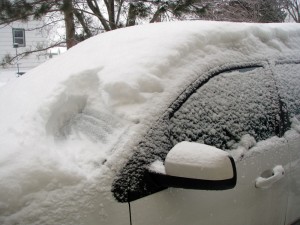 Gives new meaning to "scraping the windshield"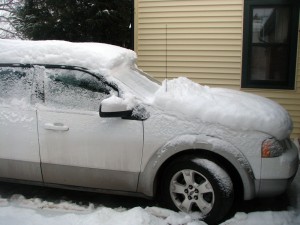 Post-scraping, just enough to move the car out of the driveway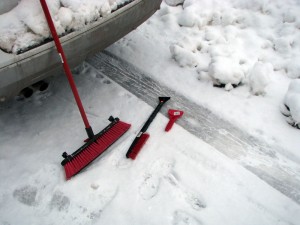 Which snow scraping implement is from Alabama? Which two implements are from Wisconsin? I'll give you a hint – which one looks totally inadequate to scrape a foot of snow off the windshield and hood of a car?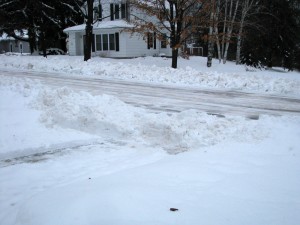 Snow plowed in – blocked driveway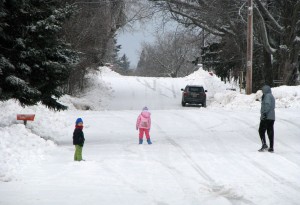 Exploring the snowy street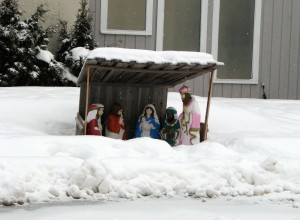 Snowy nativity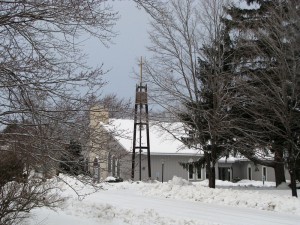 Salem Lutheran Church – where Kristine and I got married 6 1/2 years ago – the view from the Cardwell front porch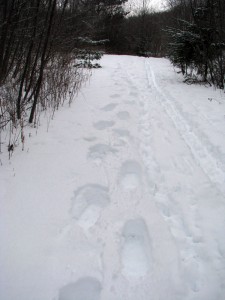 Snowshoeing tracks (or maybe it was Big Foot)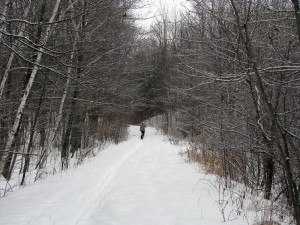 Skiing with Dale and Molly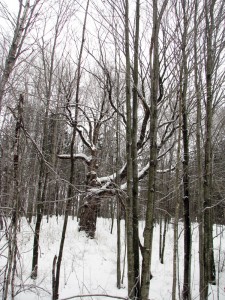 Beautiful maple tree amongst cedar and other trees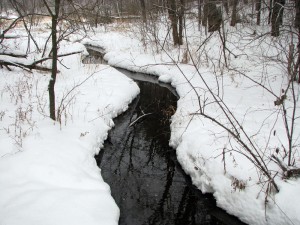 Beautiful snowy creek, spring-fed and stays unfrozen even in the coldest temps
Speaking of frozen, when we left to drive to dinner – the rear two doors of the car were frozen shut! The kids had to climb through the front doors in order to get into the car. Then, once we got to Denelie's, the kids had to reverse the process and climb out the front seat. Here's a video!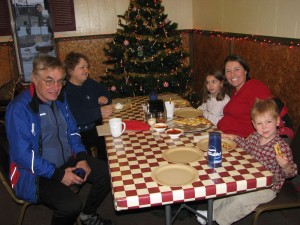 At Denelie's for a great pizza dinner
Also, it had started to snow pretty heavily right before we left for dinner. I took this video of some kids getting ready to go down the big sledding hill.

It's hard to see all the snow falling on youtube because of the video compression.