3rd January 2010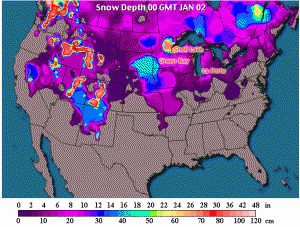 We had an awesome winter wonderland trip visiting friends and family. The map above shows the places we visited on our return trip as well as the snow cover on the ground.
We left Shell Lake, WI on Tuesday driving across the state to Green Bay, WI to visit Kristine's roommate from college and her family. We had a great time at Chuck-E-Cheese with Dena and Dan and their two kids (Derrick and Delia). Rick and Robin also joined in the fun at Chuck-E-Cheese as we tried to win tickets and played video games. Snow was in the forecast for Wednesday and sure enough, it started to snow pretty good as we left to head down to La Porte, IN to visit Kristine's Grandma for New Year's Eve.
It snowed pretty much the entire way, and it was a little bit dangerous because our wipers are not working so well from all the snow and grit. We made it and as you can tell from the map, they were already under a blanket of Lake Effect snow with another big storm coming in Thursday and Friday. We had a great time visiting family and bringing in the new year quietly before our return trip home to Alabama the next day. The snow started before we left, and we got to enjoy one last blast of snow before heading back down to Alabama … where it is supposed to snow this Thursday!!! Check out all the pictures and video below:
Lake effect snow in Indiana!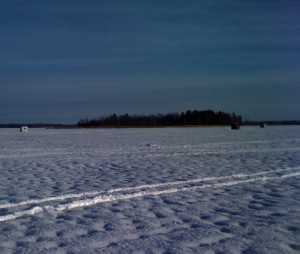 Scout Island, Shell Lake, WI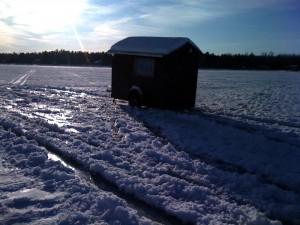 An ice fishing hut, Shell Lake, WI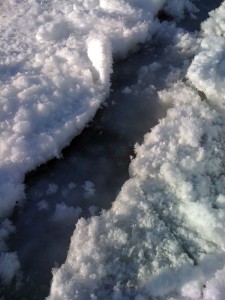 Not quite thick enough to drive cars on, Shell Lake, WI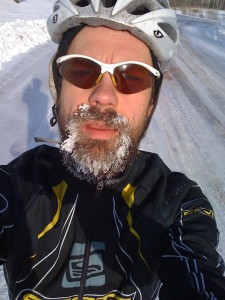 With an air temp of -10F, your breath freezes instantly onto your beard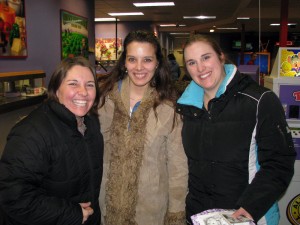 Friends from college at UW Green Bay – Kristine, Robin, and Dena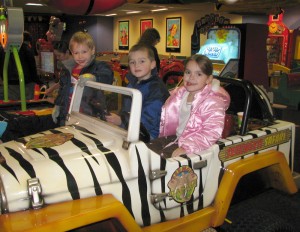 Josiah, Derrick, and Analise hanging out on the jeep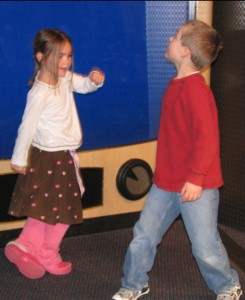 Analise and Derrick danced in front of the camera for a while at Chuck-E-Cheese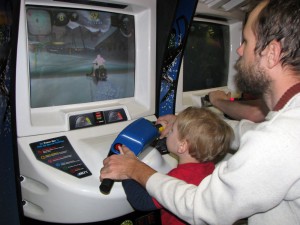 I helped Josiah drive this snow mobile game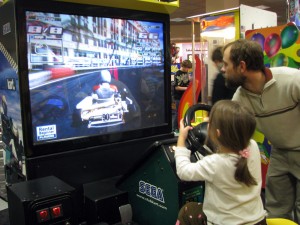 I worked the accelerator while Analise steered. She ended up turned around and going the wrong way!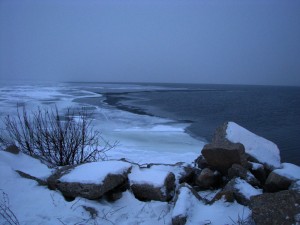 Partially frozen Green Bay – I went for a 60 mile ride in VERY cold temps – probably felt the coldest at the end of this ride from all my rides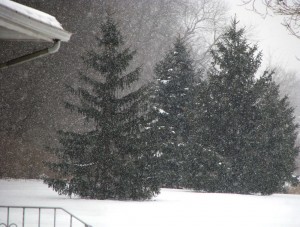 Lake effect snow falling for my last bike ride of the trip from La Porte, IN to New Buffalo, MI.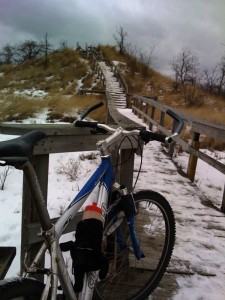 I parked my bike here and hiked the rest of the way up the boardwalk across the top of a small sand dune on Lake Michigan in New Buffalo, MI

The view of the rest of the boardwalk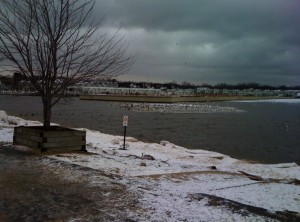 A large floating piece of ice full of sea gulls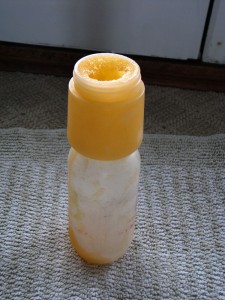 This ride was so cold that my water bottle froze and then all the gator-ice accumulated at the top as I tried to shake it down repeatedly into my mouth. I was so thirsty!

So cold leaving La Porte, the windows were freezing on the inside!