7th April 2010
Turning 34 has been wonderful!  It's been an all-around lovely day, filled with hugs, kisses, snuggles, texts, phone calls, emails, tweets and endless Facebook messages!  What more could a girl need?
My birthday started a bit early, as Brian promised to get up if either of the kids needed something during the night.  THAT is a treat!  A good night's sleep makes any day look better! The kids greeted me in the kitchen with my gifts: a necklace/earring set, a new purse and wallet, and Mary Kay's luxurious Satin Hands set. Yay!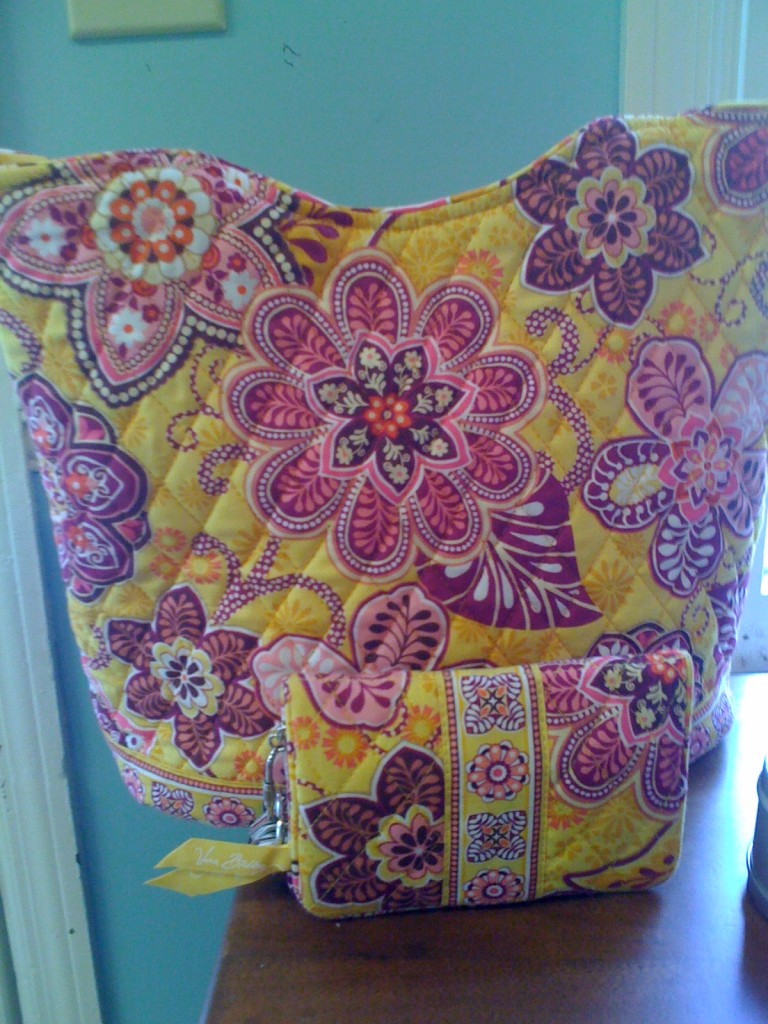 I had ordered a new pair of sandals with some birthday money, and they arrived yesterday. Perfect timing! I'm sure I'll be wearing them all summer, chasing kids and Brian on bikes, and they are super comfortable.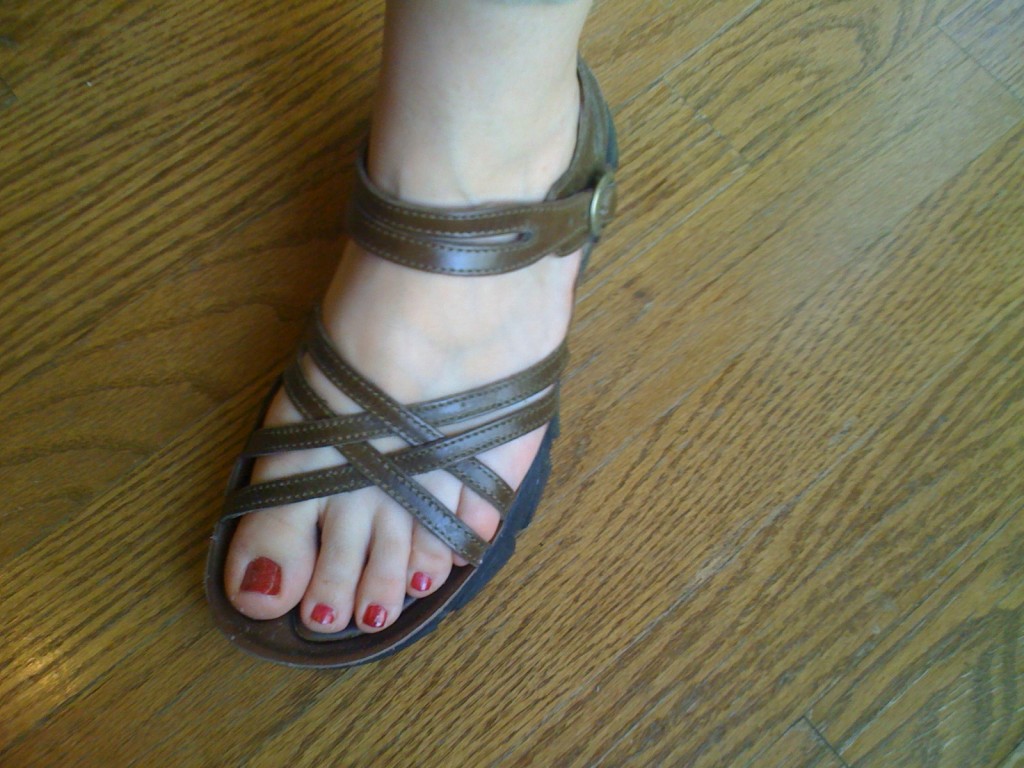 I met my sweet friend Allison for lunch at a favorite cafe.  We enjoyed the sunshine (she got sunburned!), while Josiah ran laps around the fountain and somehow ended up wet.  (This is as good as an iPhone self-portrait gets!)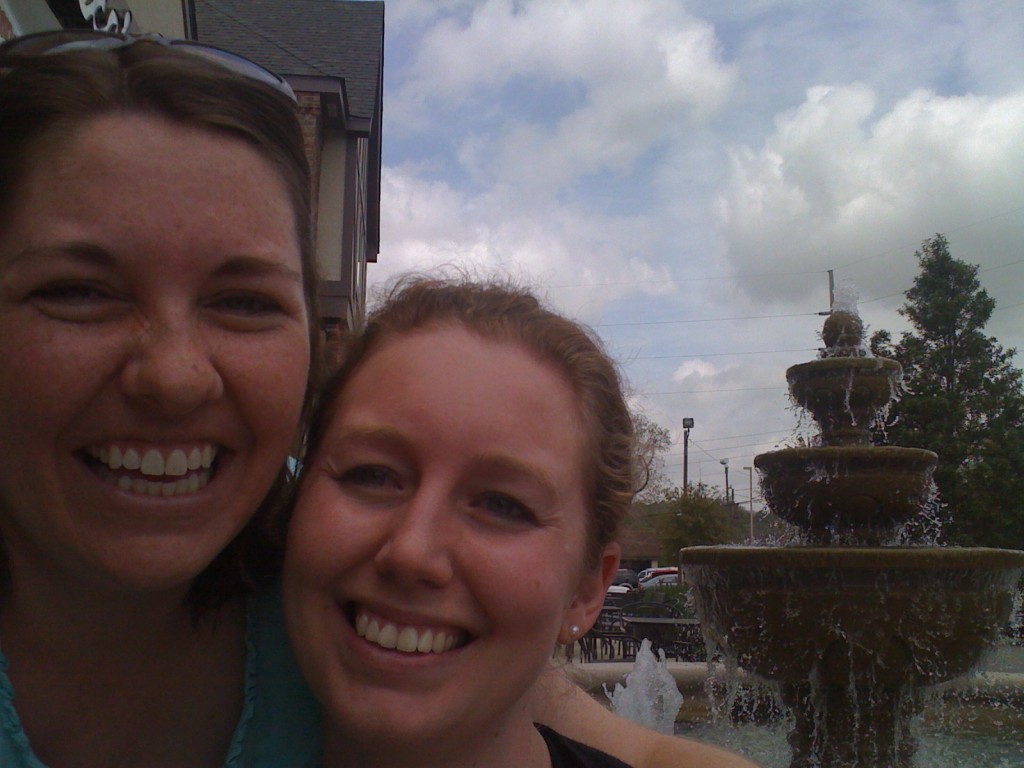 It's the little things… yesterday while grocery shopping, I had a quick thought to get both kids Lunchables. A real treat for them, AND I wouldn't have to make lunch! We all won 🙂
Tonight was Life Group, the best evening of the week.  I was busy cleaning up the house, not my favorite thing to do, but always worth it for our friends. The bonus is that on this birthday evening I've got a clean house! For however long it will last… 🙂
I made homemade lasagna and homemade garlic herb bread for Life Group dinner.  Bekah brought one of my favorite cakes for dessert, AND she brought me the most perfect gift after my day in the kitchen…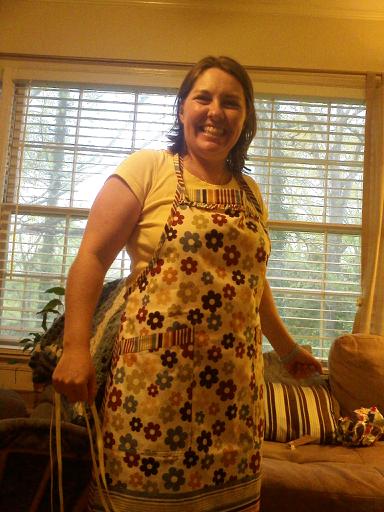 Handmade and beautiful… I love it! I know I'll put it to good and frequent use!
What a fabulous day!  If this is any indication, the rest of the year is going to be amazing! God has filled me to overflowing today!