23rd January 2007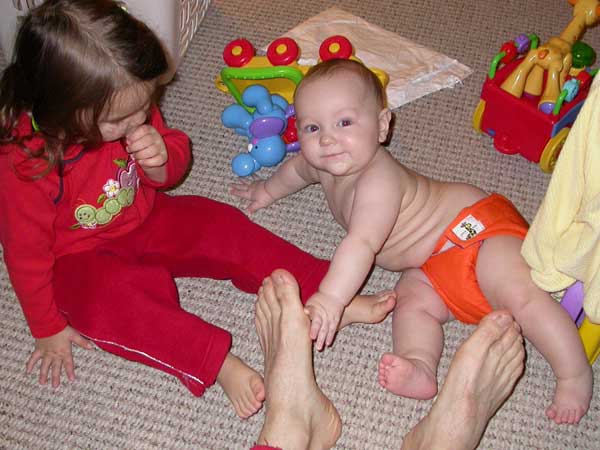 Last night before the wondeful sleep!
It's only 7:45 in the morning here, but I had to come blog the wonderful, joyful news. Josiah slept from about 8pm last night until 6:45am. That's nearly 11 hours. WOOHOO! It felt so good… I didn't get to bed until after 11, but I slept so hard, and when I woke up at 5:30 because Analise was not feeling well, and Brian was talking to her, I couldn't believe it was nearly morning and I hadn't heard a peep from him. I had to check on him, and I found him sleeping contentedly on his belly. I thought for sure he'd wake up then, but he slept for another hour and 15 minutes, and so did we. Lovely, just lovely. I'm so happy. Sure starts my day off in a good way!
I've got a Mothers of Preschoolers (MOPS) gathering this morning after Analise goes to school, and then I've got a lunch meeting. It's a busy day!