11th February 2007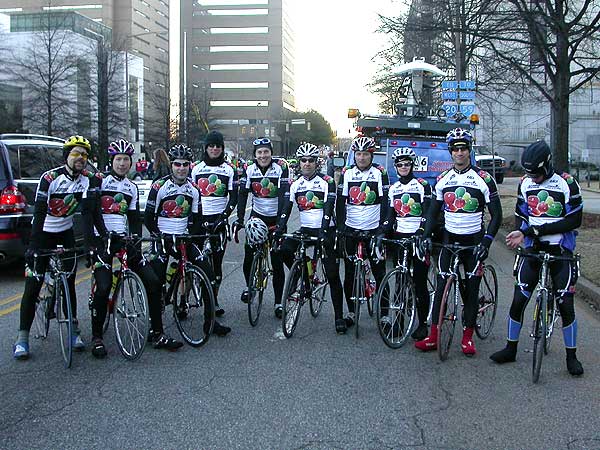 Here we are before the start of the 2007 Mercedes Marathon — the Tria Market – Two Men and a Truck Cycling Team
It was a chilly 24 degrees outside this morning when I left my house at 5:45AM to bike downtown to the start of the 2007 Mercedes Marathon. I had heated some apple juice and put it in one of my water bottles to help keep me warm from the inside. That seemed to work pretty well, but it was still very cold! My new cycling team for 2007 was asked to lead the Mercedes Marathon and escort the lead men and lead women for both the full and half-marathons. I was the escort for the women's full marathon. It was a pretty exciting race as two women vied for the lead over the first 15 miles. Then one woman pulled away and she finished in an astounding 2 hours 52 minutes! Let me tell you though, it is very very cold to ride a bike at 10 mph in subfreezing temps. You don't generate enough body heat to stay warm and you still have a pretty brisk windchill from riding. Whew!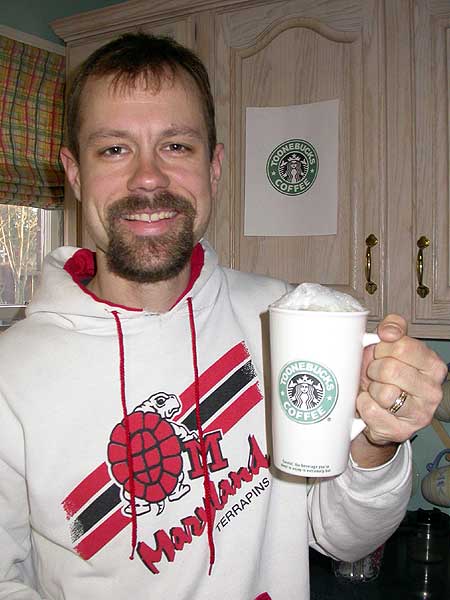 Steve and Corrie surprised us with this in the mail yesterday. I washed out the mug and made a genuine "venti" Toonebucks as soon as I opened the box and found out what was inside! Thank you Steve and Corrie for helping to make Toonebucks become a reality!!!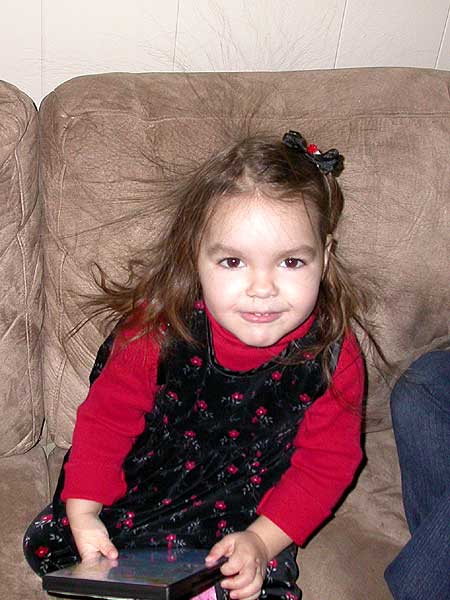 Do you think our house is a little bit dry??? Check out the static in Analise's hair!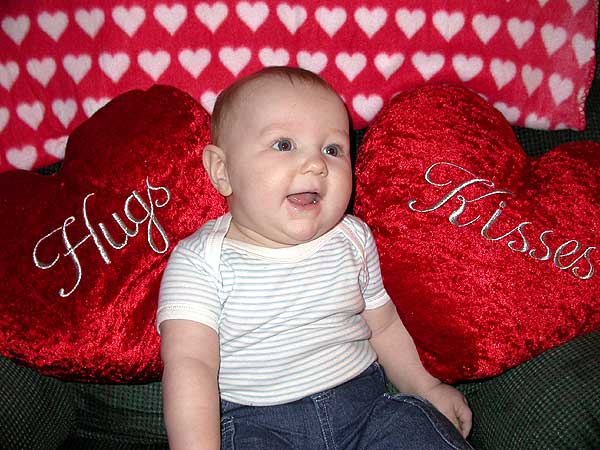 Josiah sends Happy Valentine's greetings to everyone!