24th February 2007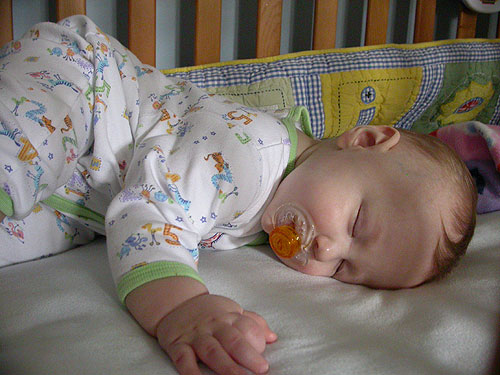 Well, I'm glad it's the weekend. Still dealing with a sick Josiah today. He's running a fever, and he's pretty grumpy. I'm debating taking him to the after-hours clinic today, but hoping I can wait until Monday. I snuggled him to sleep this morning, and caught this sweet picture of him in his crib. He's a serious belly-sleeper, and he often ends up with his butt up in the air. Cute.
Two quick pictures of Analise… She was coloring a birthday card the other day, and when I came back to check on her, I found she'd finished the card and decided she needed to be colored! She said, "Look, mommy, I've got present hands!" And then yesterday she did the same thing watercoloring! The bottom picture is just after we got home from the ear surgery. She was having a sausage egg biscuit in the kitchen with Dora, sipping her apple juice.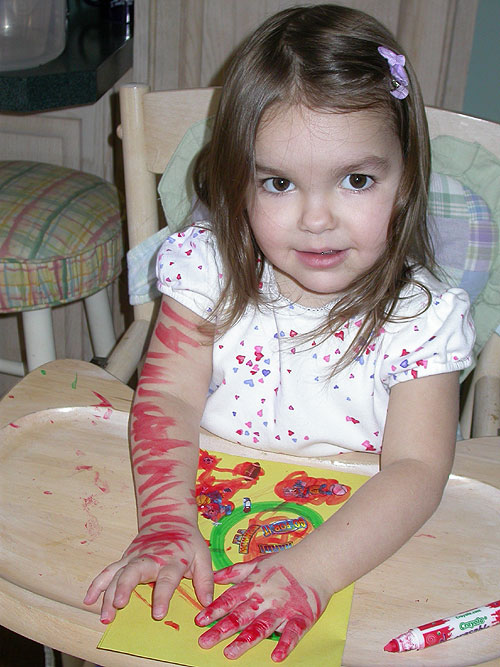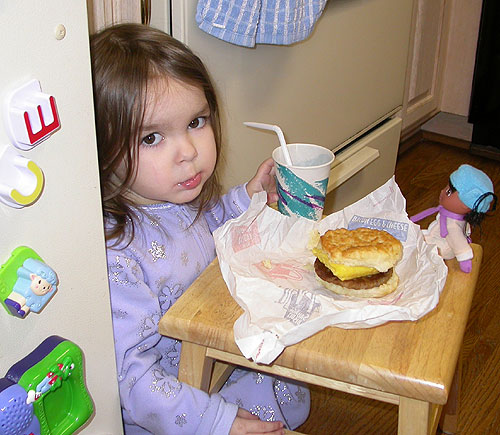 The kiddos are napping, we've got the Tour of California playing live on the computer. Exciting stage of the race today, and we should have a relaxing afternoon taking care of little things listening to it. Yeah for the weekend!