24th May 2007
Sorry you haven't heard from me recently! I'm just checking in with a few pictures… We had a busy weekend and we're gearing up for another one. But last weekend, we bought a big plastic playset from our neighbor's garage sale. Analise and Josiah have been well entertained by it! Enjoy!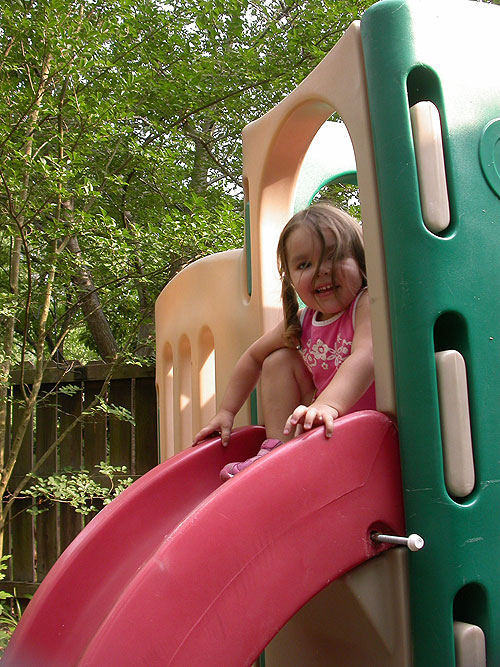 Josiah's decided he is going to climb up the slide to play with his sister.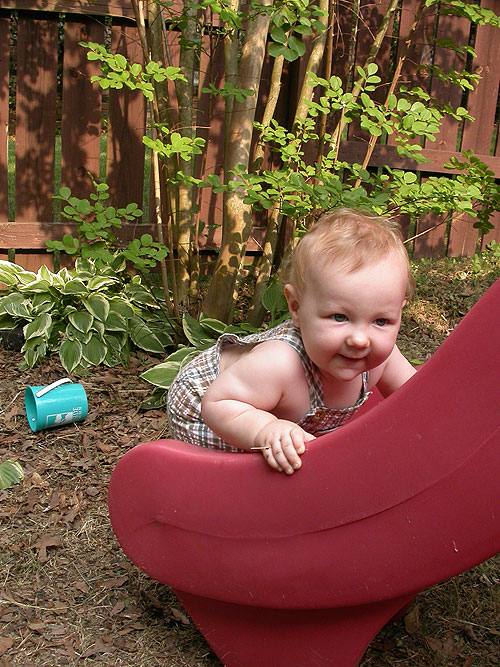 He got about 1/3 of the way up!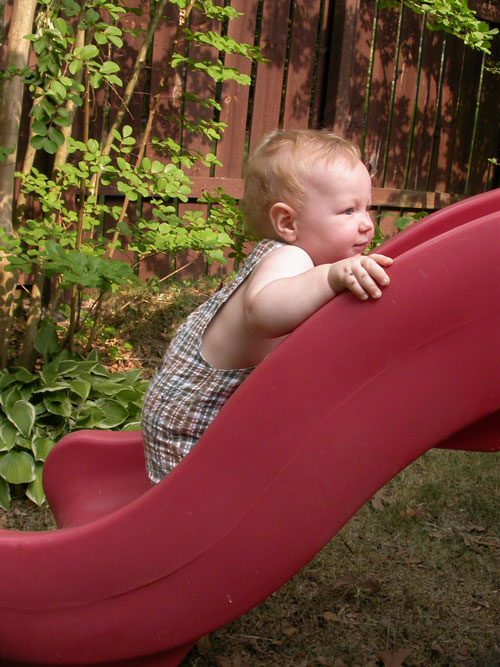 Notice how Josiah looks a little grumpy not be making progress on the slide…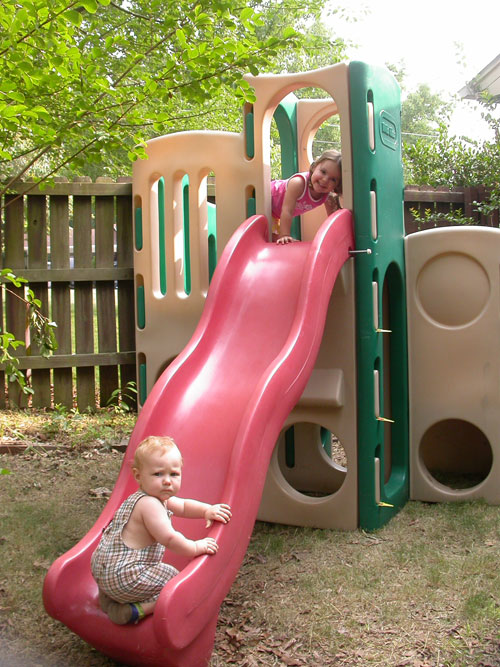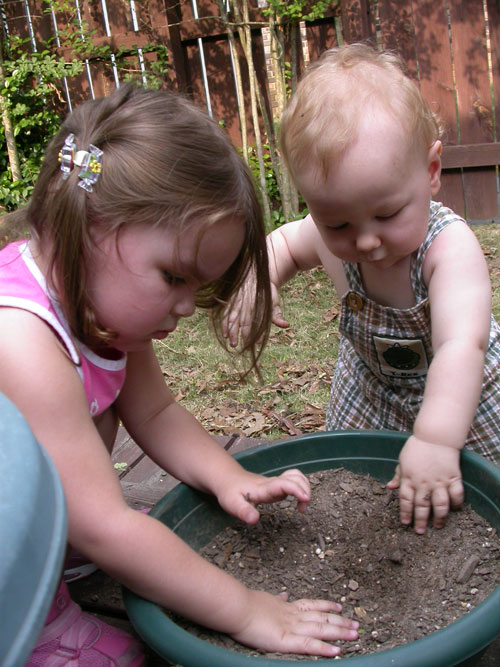 On the small playset on our porch… after playing in the vegetable pots with Analise.