24th May 2007
Sunday afternoon our neighbors invited us over to play in their slip 'n slide. What a treat! I'm not sure who enjoyed it more, Analise or Josiah. It was his first experience playing in the water, and he LOVED it. Analise was disconcerted by the sprinklers, and she didn't want to run through them to slide. Josiah was intrigued by the sprinkler, and watched fascinated as we turned it off and the water trickled down. I'm sure we'll have lots more hot, fun days in the water this summer!
Check out the look of sheer joy on Josiah's face!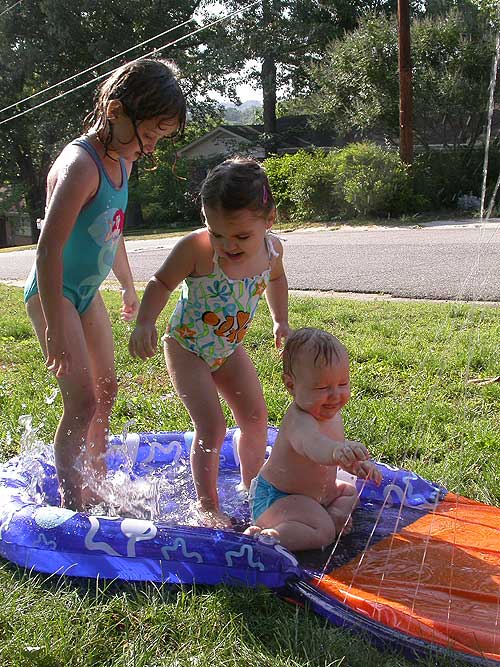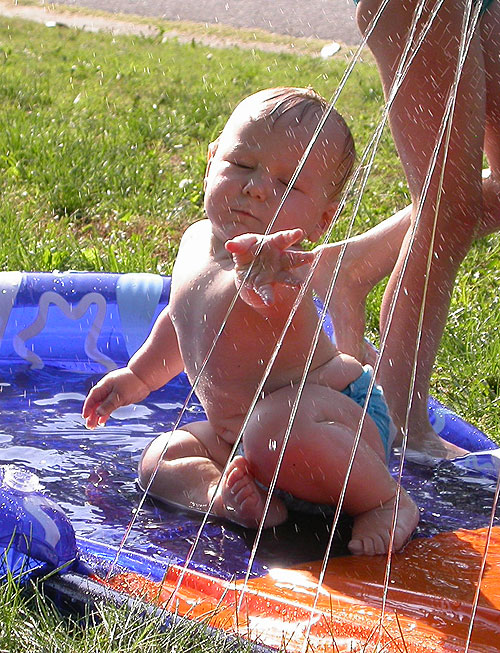 Hoping the water comes back… Jordan would step on the sprinkler and
make the water left in the hose squirt up a little, just enough to keep Josiah on alert and giggling every time.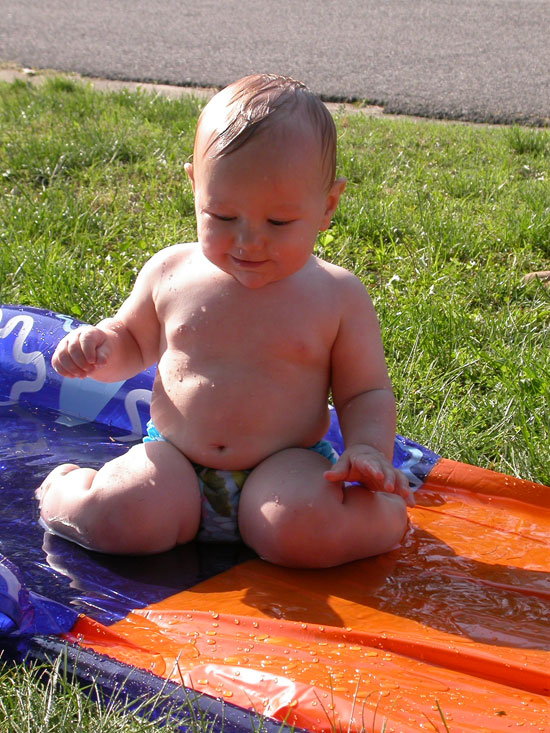 The super soaker was almost bigger than Analise, and it was too hard for her to work. Still, she felt very cool carrying it around.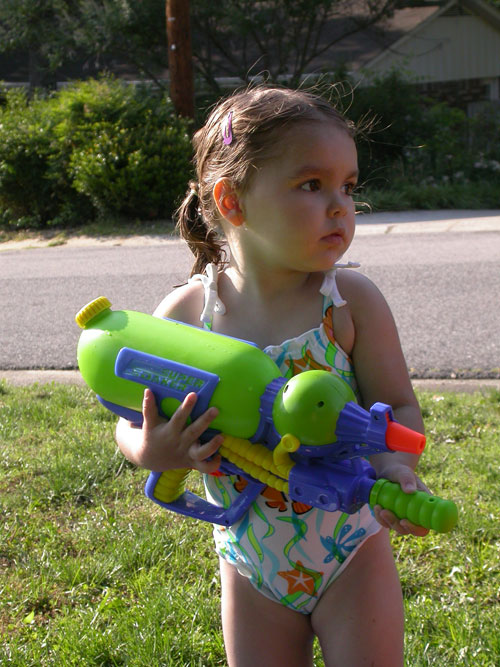 Keeping watch over her brother…