25th July 2007
It's been quite a birthday party summer with Analise having three of her own parties, Josiah having one, having fun at her friend Jacob's birthday party, and finally a great big family party at the beach in South Carolina. Here are some pictures from her Chuck E' Cheese party in early July after we returned from our Minnesota/Wisconsin vacation.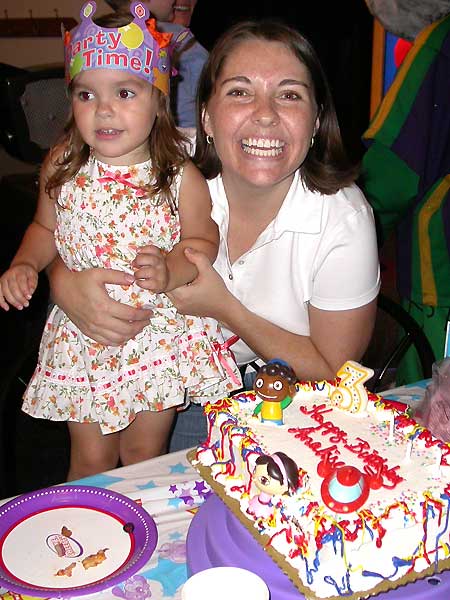 Analise and Kristine pose with the Little Einstein cake.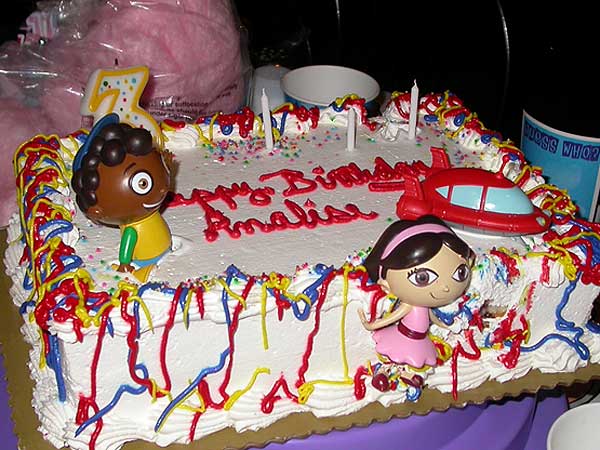 Kristine found these cool Little Einstein toys but they were a little too heavy to sit on top of the cake.
Note how Quincy has sunk down to his waist and June is sort of stuck on front of the cake.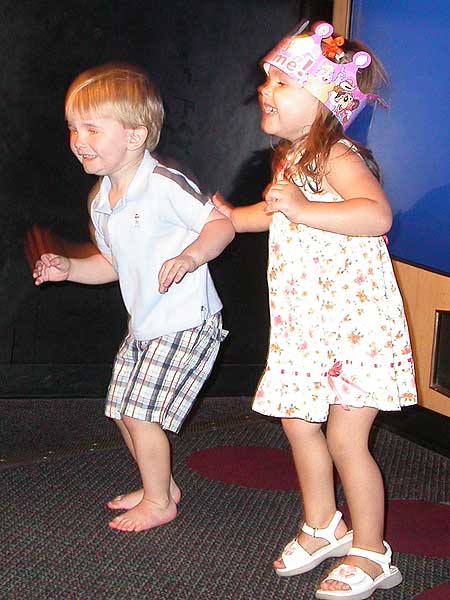 Jacob and Analise jumping and dancing in front of the TV camera.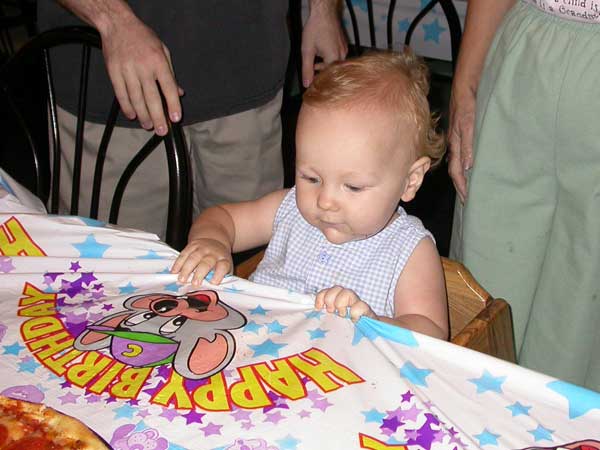 Josiah enjoys playing with the table cloth.