20th August 2007
I know these posts are in random order about the weekend, but I'm doing the pictures I've got handy:) On Sunday afternoon, we headed to the Shedd Aquarium. We sort of missed turning into the museum/aquarium area down by the Lake, so I was checking out a map, and I'd been giving updates on what we should pass on our way there. As we were turning around, Analise said, "I need to see the map, Mommy!" I handed her the map, and she said, "Ok, we'll go through a tunnel, and then we pass Soldier Field and then we turn." She was right on with her directions, having put together everything I'd just said over the course of 15 minutes. Then she said, "Ok mom, here you go" and handed me the map. 🙂 She's a smart cookie.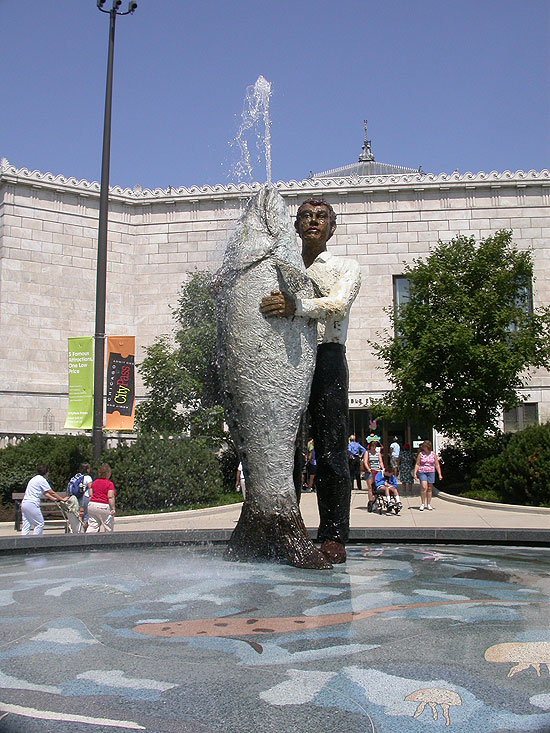 Fun fish fountain outside the aquarium.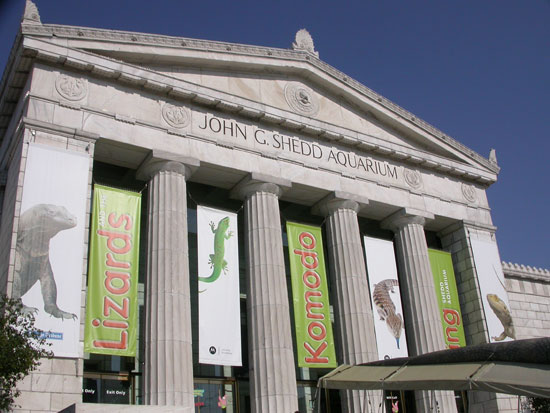 They've got a Komodo dragon on display. It wasn't actually as fun as the one we saw at the Birmingham Zoo earlier this year. But there was a huge inflated komodo dragon outside that you could walk under.

There were so many people! I suppose that's to be expected of a Sunday afternoon in the height of summer. The Aquarium is pretty expensive, too, $25/person (thanks, Mom!). But Brian scored a free admission as an educator with his Samford ID. Anyway, it was really hard to completely enjoy everything, as there were people everywhere. The highlight was in the Oceanarium, a tank that goes right up to a big window overlooking Lake Michigan. This is the ampitheater for the marine mammal shows in the Oceanarium. Brian's Dad saved us spots for more than half an hour, and it was standing room only when it got started. The show featured the dolphins, and it was really cool to see how they've been trained to swim together, jump, and so other various things.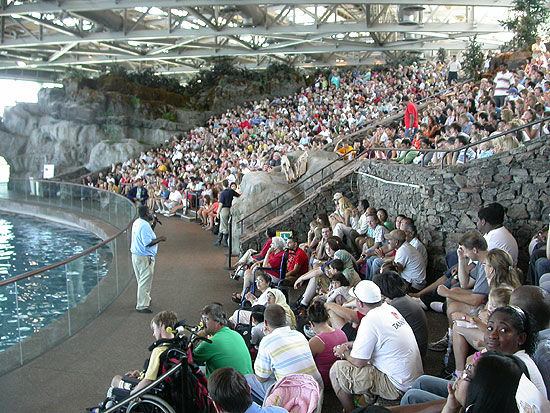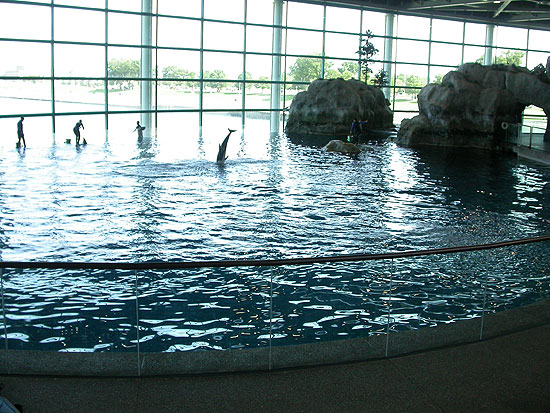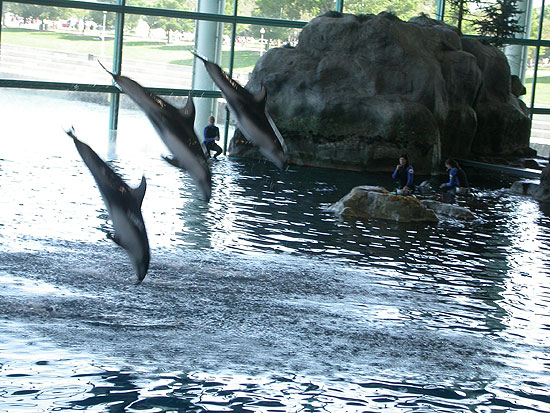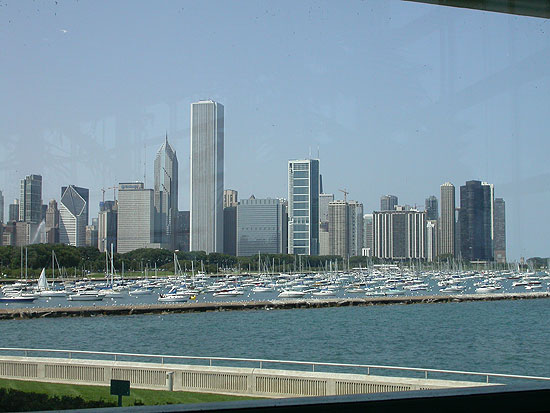 The Chicago lakeshore and marina from the Oceanairum window.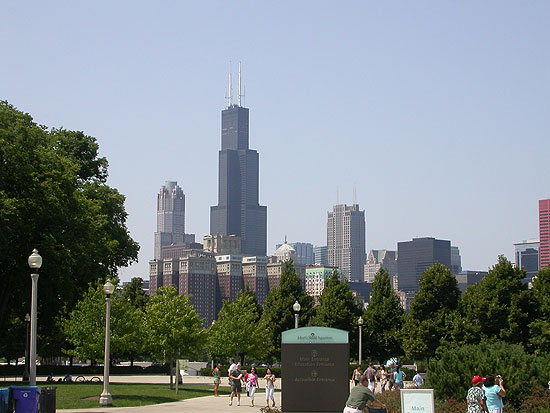 The view of Downtown from the Aquarium.