20th August 2007
The weekend before we went to Chicago, we followed Brian up to Nashville for a bike race. We got to visit our cousins, Richard and Christy and their 3 little ones, Lily, Luke and Levi.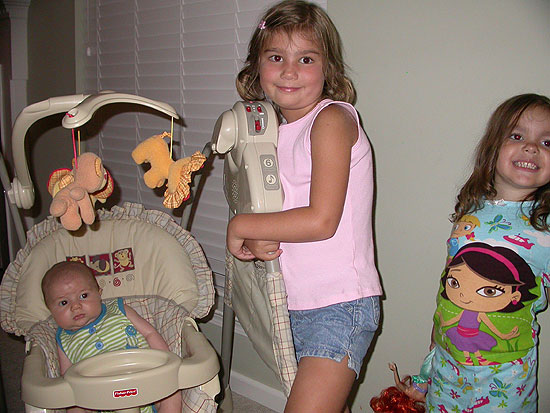 Three-month old Levi just watched his crazy cousins dancing and playing.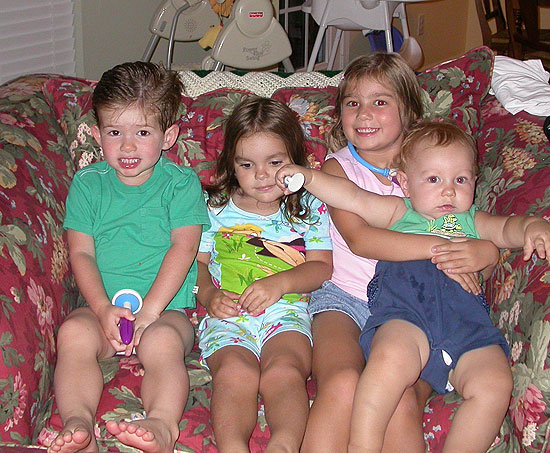 Luke, Analise, Lily and squirmy Josiah. He never wants to sit still for a group photo!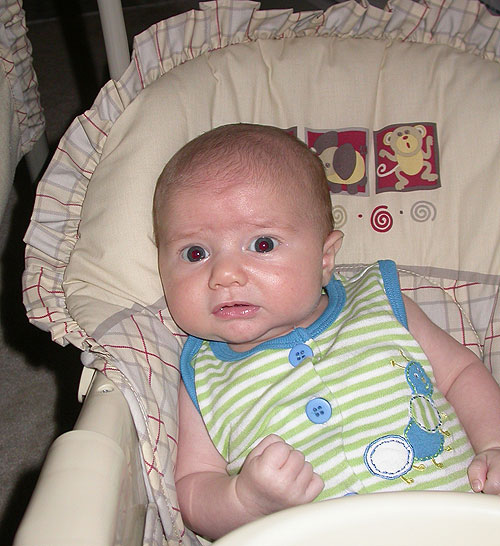 Sweet little Levi.