20th August 2007
The whole point of our wonderful Chicago trip was to share in my cousin, Natalie's wedding. They live in Chicago, and Bob's family is Polish, so this wedding kind of took on a life of its own as it was being planned. Weddings are even more of a big deal in the Polish community than they are elsewhere, so Bob's mom stepped in and "upgraded" lots of areas of the reception. This made for a VERY fancy, elegant affair, and we had a wonderful time celebrating their special day with all my family. My Mom and Dad were both there, my Grandma Vivian and Charlie, my sister, Anna and her husband, Hal.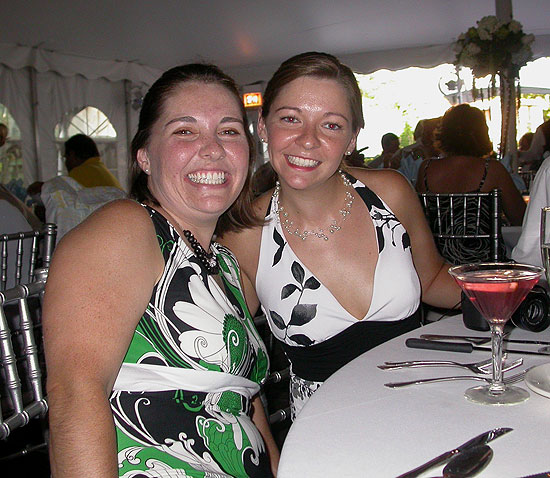 The wedding took place in a beautiful garden. Even though the wedding was at 5pm, it was still hot… probably 80 degrees. The bridesmaids were in chocolate brown dresses, and the groomsmen and groom were in beige tuxedos. The flowers were blue and white. Very pretty.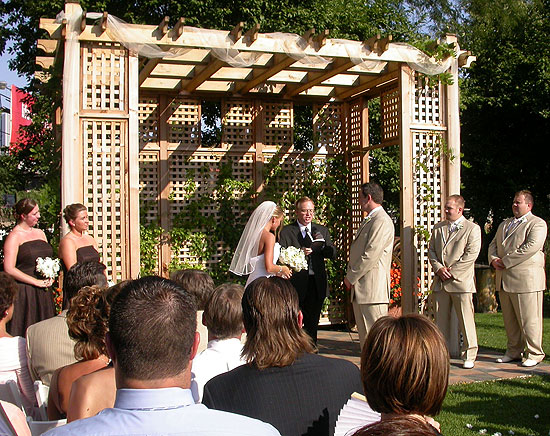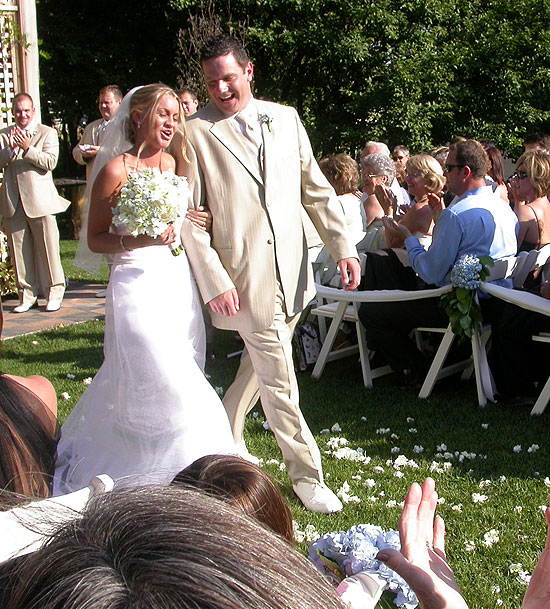 After the wedding, hord'erves and drinks were served until dinner started at 7pm. The reception was held under a semi-permanent tent next to the garden. It had fans and air conditioning machines, so it was actually a little cooler than outside, even as the evening cooled off. There were pretty chandeliers, and beautiful hydrangea arrangements on all the tables.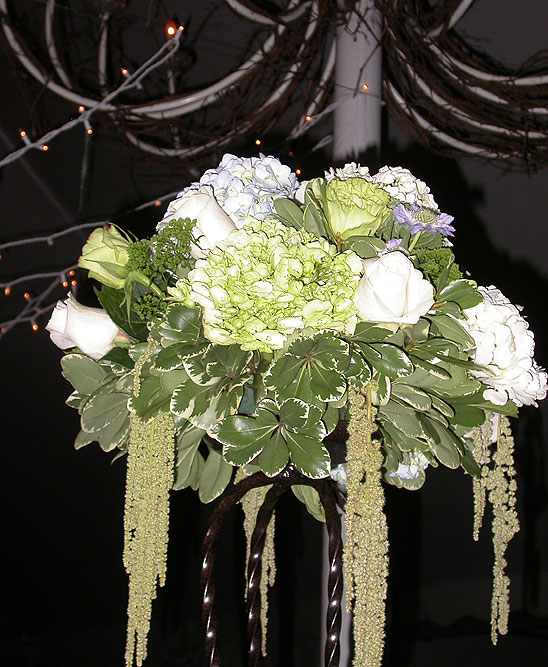 I don't normally drink much, but we sampled a little of the "top-shelf" open bar, and the waiters kept everyone's wine and champagne glasses filled. My Dad and Grandma toasting…this picture's one of my favorites:)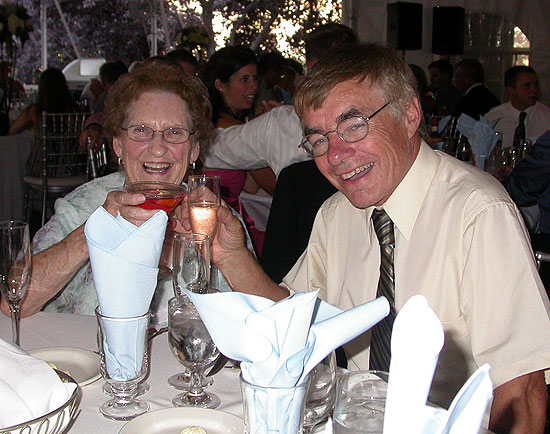 Dinner included a fancy salad and bread, tortellini carbonara (a cream sauce with peas and bacon – DELICOUS!), filet mingon with mushrooms AND chicken limone with green beans and carrots, and a lemon sorbet with assorted cookies. There was also a huge delicious dessert buffet of chocolate dipped strawberries, mini cheese cakes, cream puffs, fruit tarts, biscotti and other delights.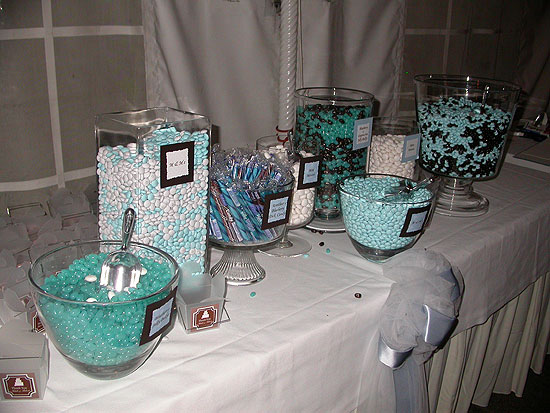 One table was set up with pretty containers of blue, white and brown candy so you could make your own little chinese-takeout box to take home as a favor from the evening. A 7-piece band played throughout the evening, and they were really great. Natalie was a stunning bride, and I hope she and Bob enjoyed the evening as much as we did!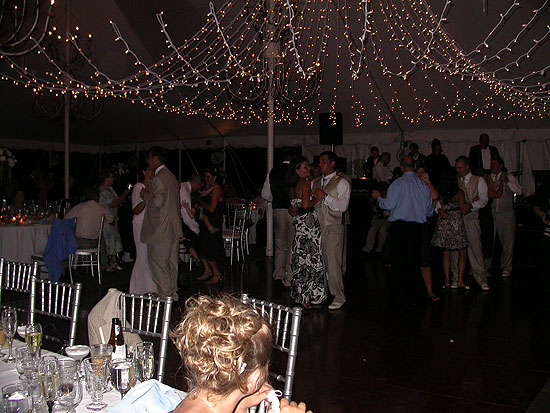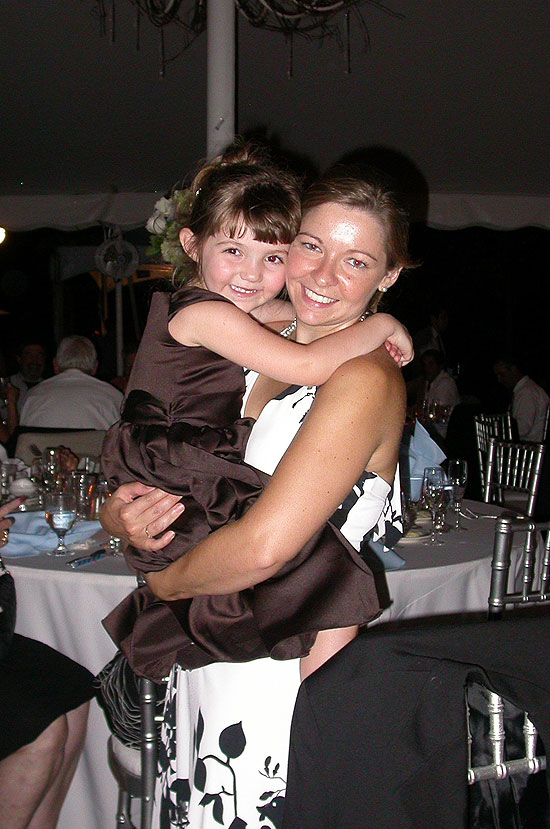 Anna and my cousin, Nikki's daughter, Mia, who was a beautiful little flower girl.