31st October 2007
Nothing like a new camera to motivate me to post pictures! Sharing our Halloween cupcakes with you…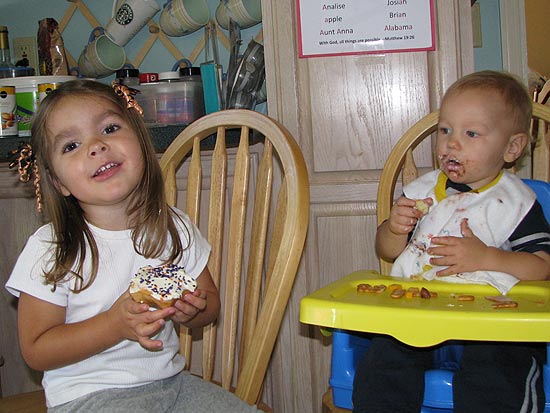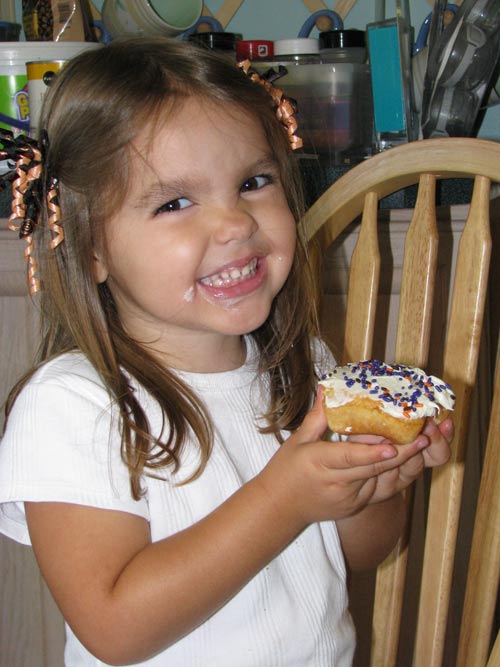 Josiah says "Salute the cupcake!"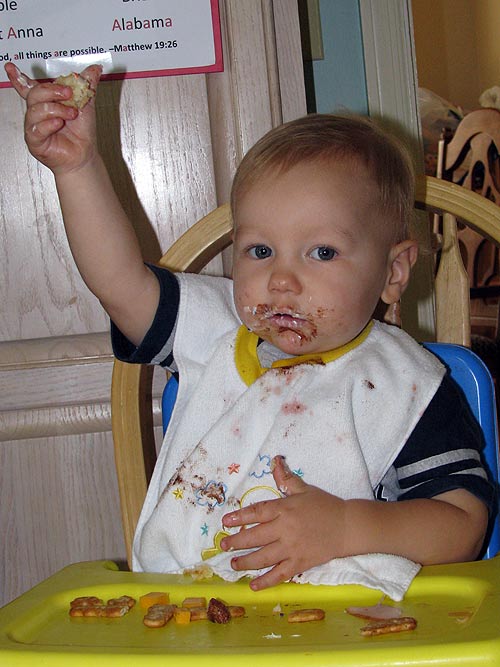 Analise will be a ballerina princess tonight for the Fall Festival we're going to, but tomorrow her school has a Nursery Rhyme parade
where the 3- and 4- year-olds are supposed to come in costume and parade through the rooms for games and treats.
My mom sent me this little Dutch girl costume that she made for ME (so many years ago!!!!),
and Analise is going to wear it and carry her lamb… Mary Had a Little Lamb. She looked so cute!!!