19th January 2008
It's snowing, it's snowing, it's snowing!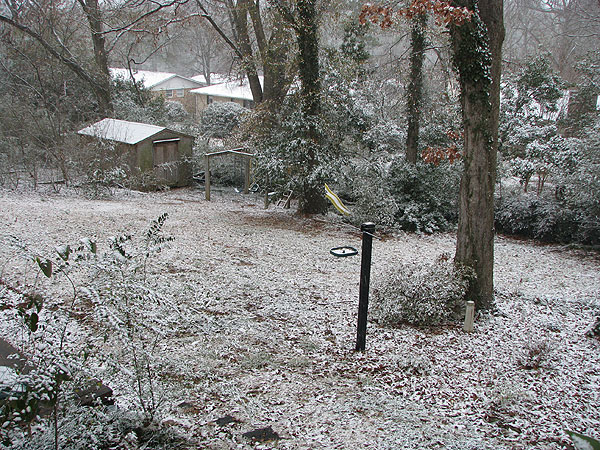 Snow in our backyard, January 19, 2008.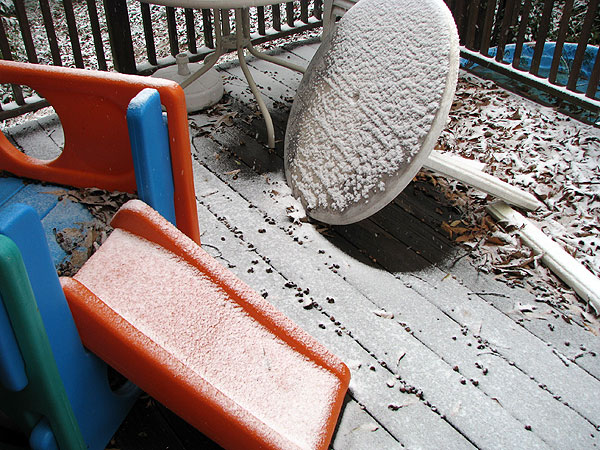 Snowy playset. When we woke up this morning, there was a tiny pile of sleet at the bottom of the slide.
Now it's covered in snow! To take the picture of our backyard, I carefully stepped in the spot underneath
the overturned table so as not to disturb the snow on the deck. Down here, snow is so rare, you don't want to mess it up!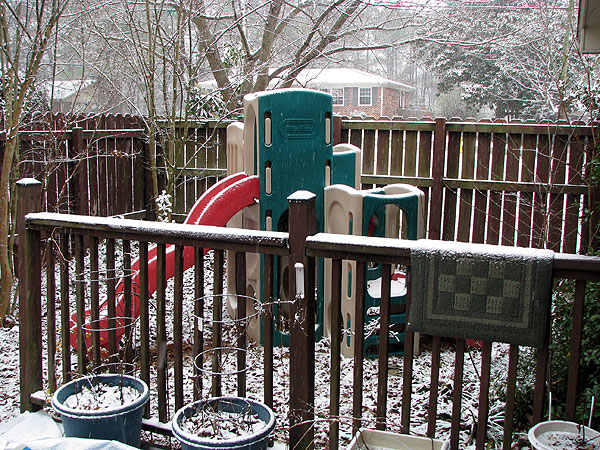 Another snowy playset in our yard. I'd expect we have about 1/2 inch now and maybe 1 inch total by the time it's all over.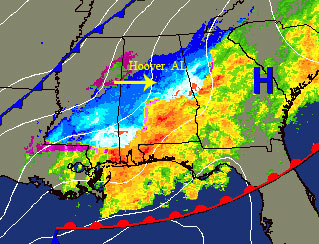 And finally, the current radar showing where we are in Hoover, AL.