19th January 2008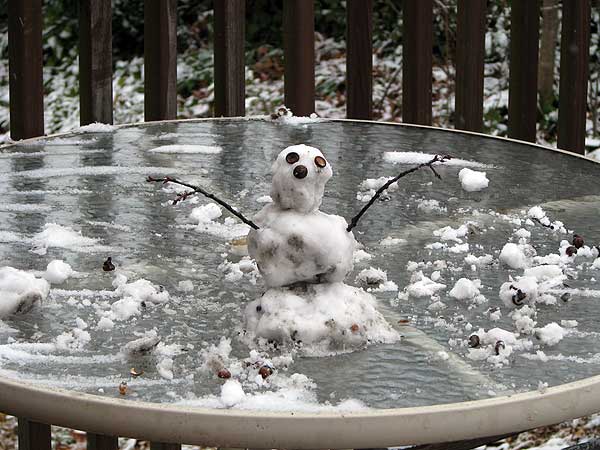 I looked outside and saw that the snow was already starting to melt, so I ran outside and made this snowman.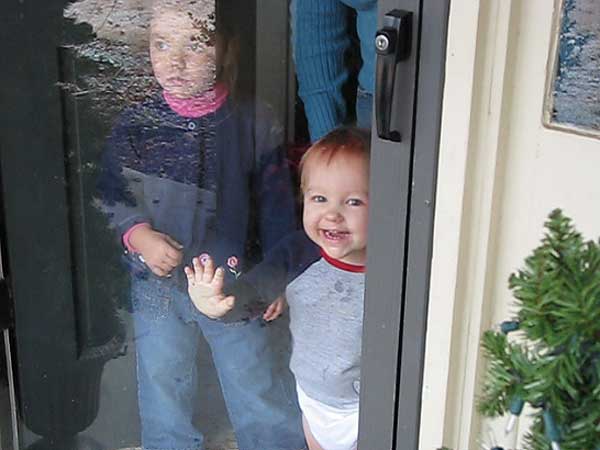 Earlier, I took some picture that I posted in the previous post. While I was taking the pictures, the kids
came up to the window and I got this video of them and also of the snow falling early in the "winter storm".