24th February 2008
I'm on a roll 🙂 Enjoy a few glimpses of our lovely day at the race. The kids first, because they're cuter:)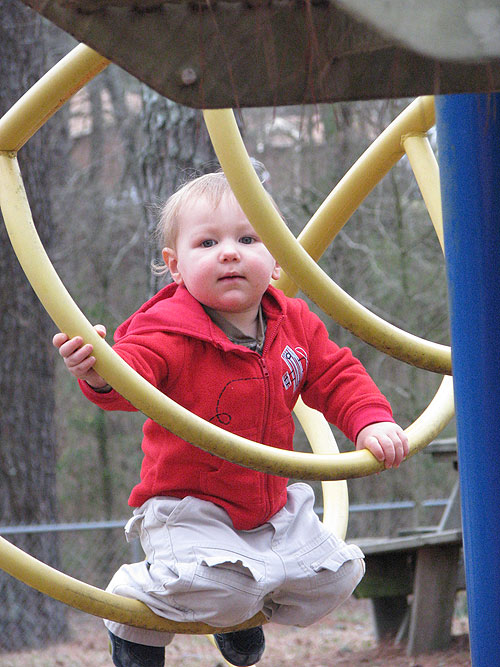 My little monkey was determined to scale the most challenging part of the playground.
See him in the background of the photo below, too, making his way up. Crazy boy.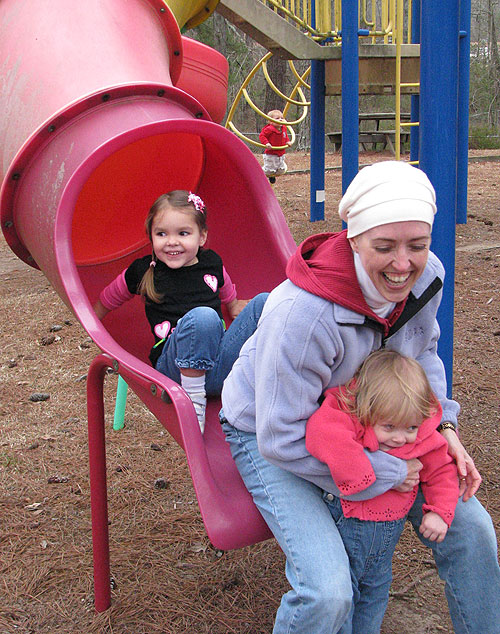 Kim and her daughter, Anna, led Analise down the high, fast, curvy slide. They all spent the most time here.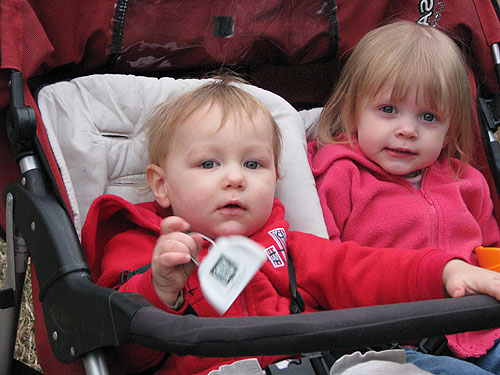 Anna wanted to ride with Josiah in our double stroller. Josiah was busy ringing the bell at the finish.
Every time any racer would come by (and everyone did 5 laps) the kids would all stop playing and yell, "Go Daddy!" It was so cute.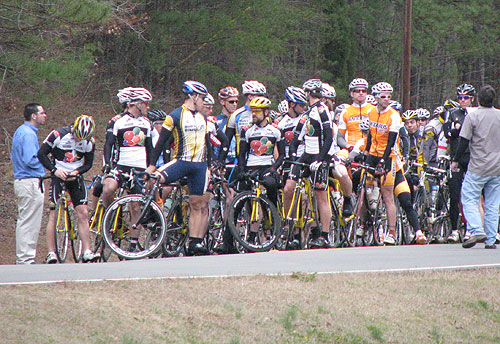 The Tria Market-Two Men & A Truck (fruit jerseys) congregating at the start. They were quite a presence.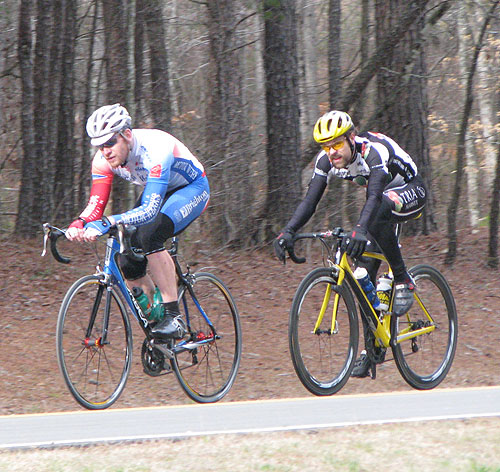 Brian and Mike Olheiser in the break coming around to start the 2nd lap. The BMC rider is just behind Brian.