17th March 2008
I feel like this was the end of my baby boy 🙁 It was so bittersweet. But I'm always one for a deal, and though I wasn't ready for his first haircut, a local salon was having a grand-opening special with $1/year of age haircuts for kids. Can't pass that up! Besides, his sweet little strawberry blond hair didn't look too bad from the front, but he had a little tail in the back. I kept hoping it would curl, but it never did. *sigh* Brian's mom didn't cut his white-blond baby soft curls until he was 3! I guess 21 months is older than most boys for a first haircut…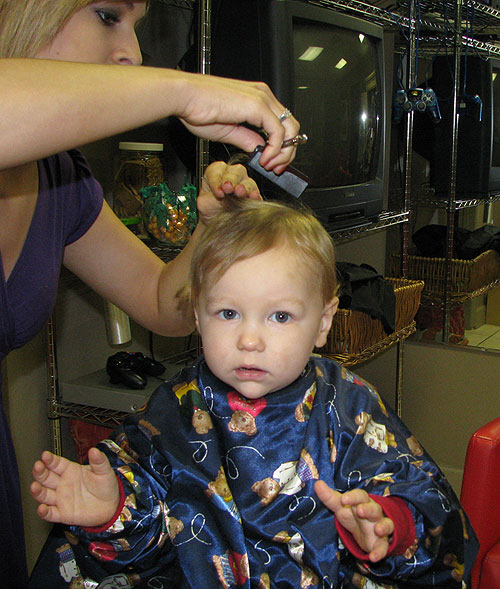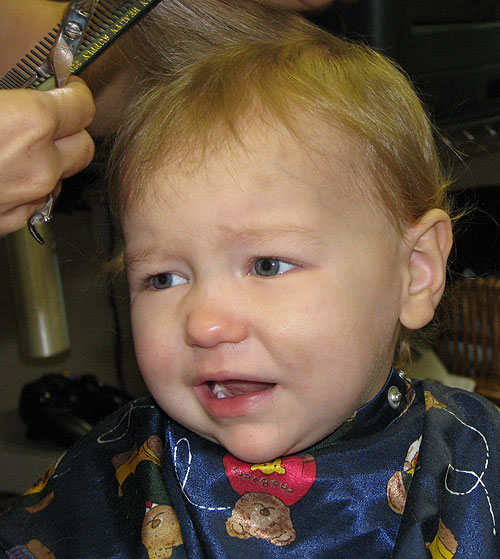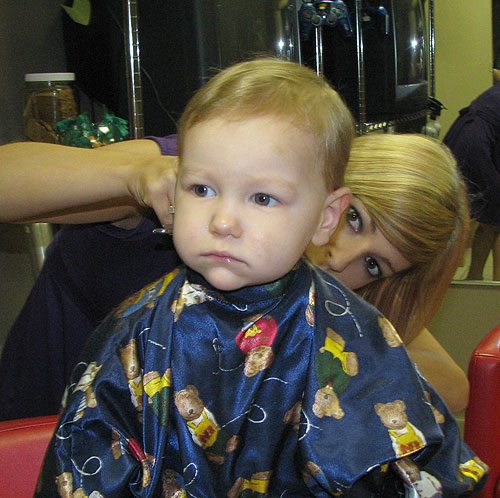 Ok, I didn't get the final haircut picture, but you can see his little curls
(which are only there when his hair has been wet), and his soft, clean baby neck.
Um, he's sorting through Analise's hairclips and bows to find the right one to match his Elmo pj's. 🙂
I'll post a picture tomorrow of my handsome little man. He looks like such a big boy! Very clean cut!