18th March 2008
Humor me, as I watch my baby boy grow up 🙂 He's so cute… I love his new haircut and all the soft neck I have to snuggle when we're reading and I'm carrying him to bed.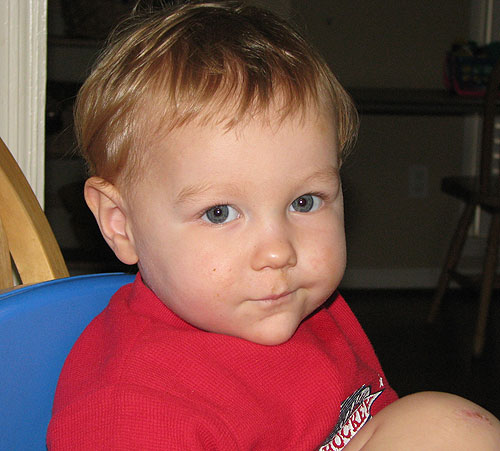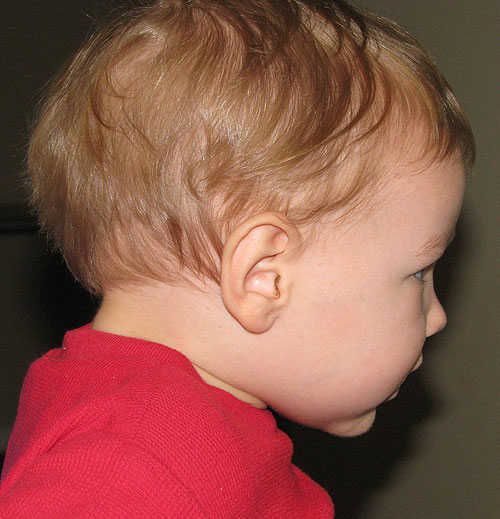 Analise and I colored eggs this afternoon, while Josiah played with a couple bowls of water and some plastic eggs. Oh, and a granola bar. That's what he had the most fun with in the water. He dissolved it into little grain pieces, and called, "Mo water!"
We started out with a pretty swirly coloring kit, but it didn't work well. Analise was more than happy to use her watercolors and paint away. So glad she doesn't need much crafting extravagance to keep her happy! She was so serious, she spared me one tiny smile as I tried to duly document the memories… Oh, and you can see that her hair is quite a bit shorter (maybe 3 inches), but it's kind of scraggly because this was right after naptime.