14th May 2005
You may remember I started to post a few days ago some pictures of beautiful Alabama from my bike rides. Well, I finished that one up so you can see those pictures here:
Beautiful Alabama – Cycling Viewpoint.
And here are some more pictures from my bike. These are pictures from my commute up and over Shades Mountain every day. I am so fortunate to have such a cool commute! Before I show you the pictures, click on the link below for a larger version of a relief map showing my commute to work. Our house is at the very bottom of the map. Samford is at the very top. The mountain near the top is Shades Mountain. Sometimes I detour to the high point near the top on my way to or from work.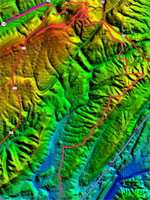 Click on map for larger version.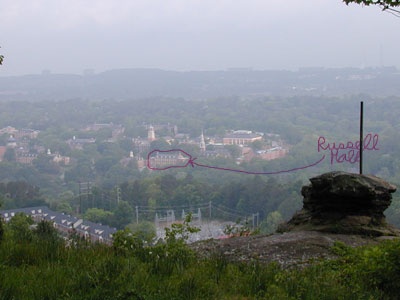 First, here's a view of Samford University from atop Shades Mountain. The circled building,
Russell Hall, is where I work.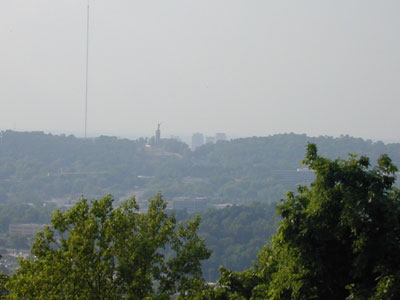 The Vulcan with downtown Birmingham just visible in the gap in Red Mountain.
The Vulcan is a statue in Birmingham that is the largest cast iron statue in the world … and the second largest statue of any kind in America — second only to the Statue of Liberty.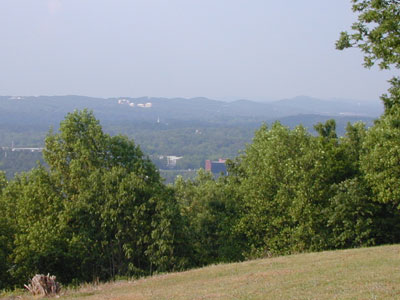 Looking off Shades Mountain down into Shades Valley. Montclair, the hospital
where I was born, is visible prominently on Red Mountain in the distance.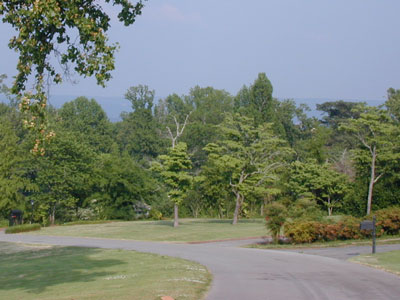 The Cahaba Valley with Double Oak mountain in the distance looking southward
off Shades Mountain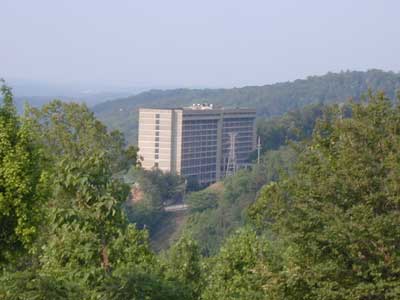 Here's a good view of Mount Royal Towers where my grandma lives.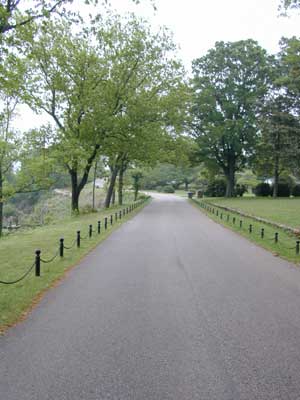 Here's a view on top of Shades Mountain looking just up the road at the highest point.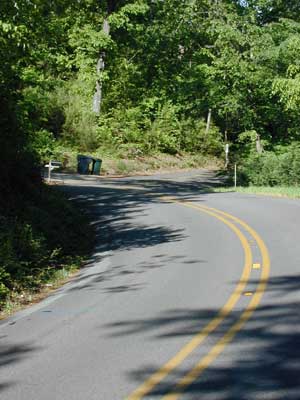 Smyre Road is a beautiful descent off Shades Mountain towards Samford.
Here's one of the many s-curves on the descent.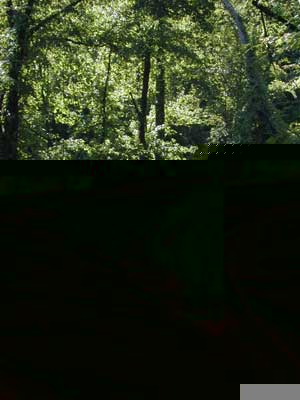 Another s-curve on Smyre Road.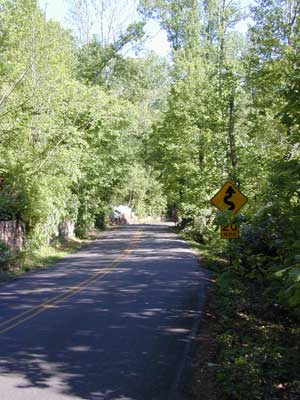 Looking down at the top of the descent.