27th May 2008
After celebrating my sister Kat's graduation from the University of Minnesota-Duluth, Josiah and I, Grandma and Charlie and Anna piled into the car on Saturday afternoon to start the drive back to Chicago. We drove from Duluth to Black River Falls on Saturday evening. I think we were all very relieved to start the last leg of the car trip on Sunday. Anna entertained Josiah all the way to Madison, where we met her husband, Hal, at Trader Joe's. Grandma and I stocked up on a few last things and said our goodbyes to Anna. Man, I HATE saying goodbye to my family. I always cry.
We drove to Chicago, where we met my friend Michele (who we met for the first time last year). Her daughter, Emma, and Analise are the same age, and her son, Michael, and Josiah are the same age. We had a wonderful, relaxing afternoon and evening with them. Michele's husband grilled a fantastic dinner of steaks, and we had baked sweet potatoes, corn (which Josiah LOVED), and some Trader Joe's wine I didn't have room in my suitcase to take back.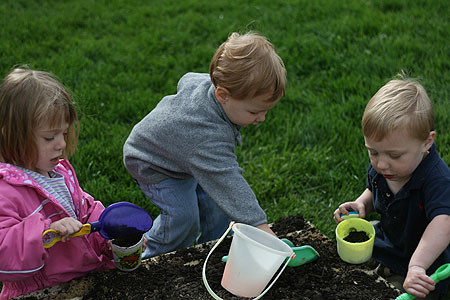 Michele's husband has built some great garden beds in their backyard.
The kids hardly noticed any of the other outdoor toys… dirt makes kids happy!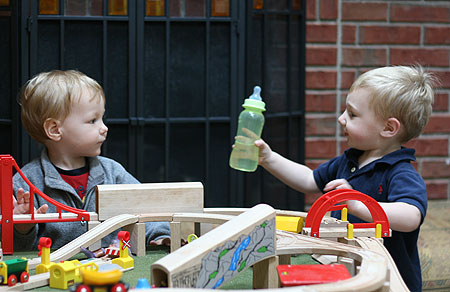 A peace offering… it was tough on Michael to have Josiah on his territory.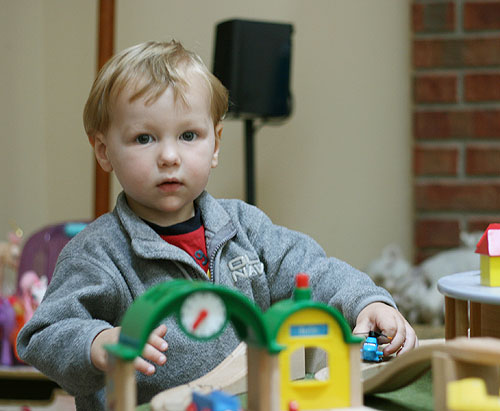 Josiah and trains… he was entertained for HOURS with their Brio train table.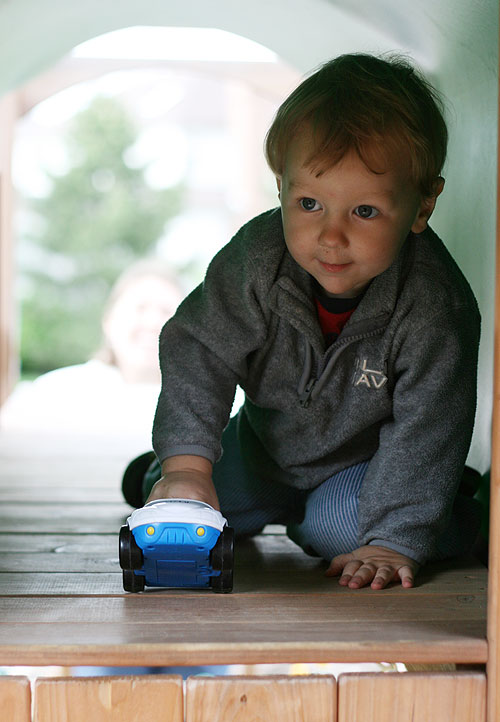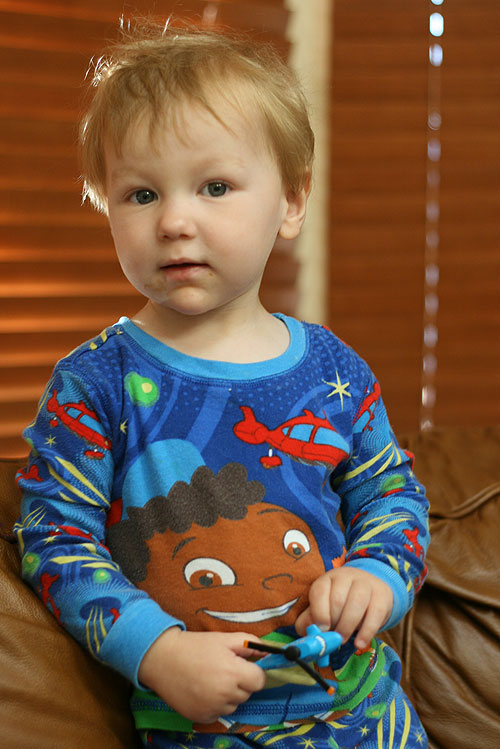 A couple morning pictures of my tousle-headed boy in his Little Einstein's PJs.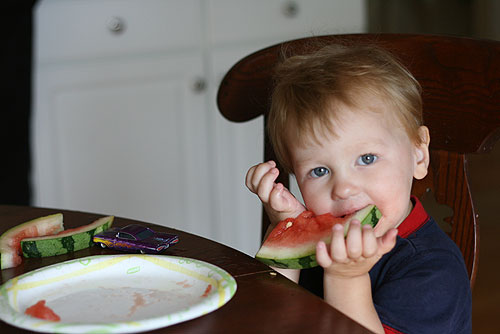 Josiah didn't want watermelon at breakfast, but mid morning,
we looked over to find him devouring what was still on the table.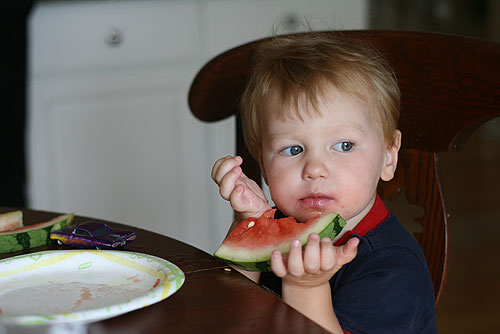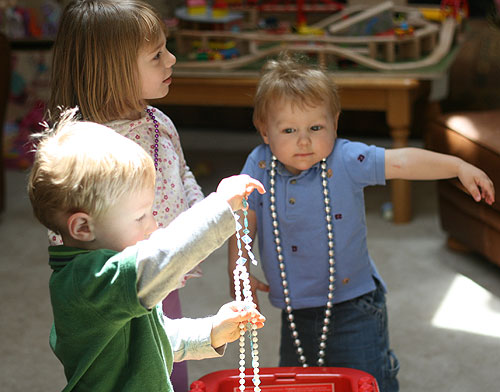 Playing with the jewels in the treasure box.