20th March 2006
Today is the first day of Spring, and I just found these great pictures that Kristine took last week of the beautiful Springtime in Alabama. Many of the smaller trees are blooming, and some of the larger ones are growing light green leaves that stand out on a hillside that still has a large number of "winter" trees. In the left picture above, you can see Analise running through our front yard with one of our red bud trees blooming behind her. In the right picture, you can see Analise holding onto the dogwood tree that we planted for her shortly after moving to Alabama. Kristine told me that Analise had been running circles around the tree.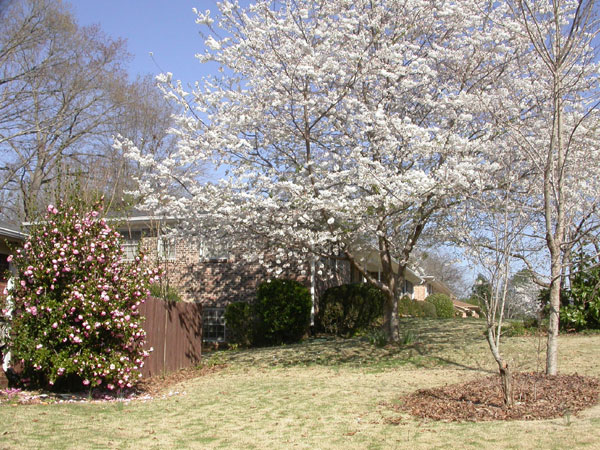 Here is our neighbor's beautiful "snow" tree. There are many trees like this in Alabama that bloom full of white blossoms that look like snow. You can also see the many pink blossoms on the bush growing next to our house.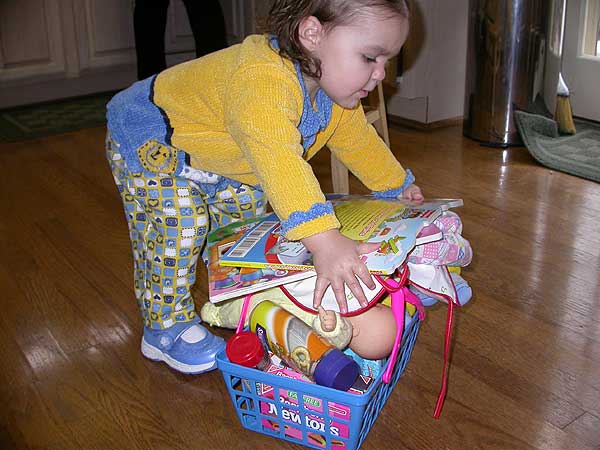 Finally, I took this last picture of Analise as we were getting ready for church on Sunday. We started out by telling Analise she could take her baby and a book. The next thing we know, Analise has grabbed her toy grocery basket and was loading it up with as many things as she could possibly fit in it! Food, toys, books, and more!