28th October 2007
Just to whet your appetite… I hope to be back tomorrow with more details and pictures. I'm so tired tonight, though. We've had a super fun family fall weekend.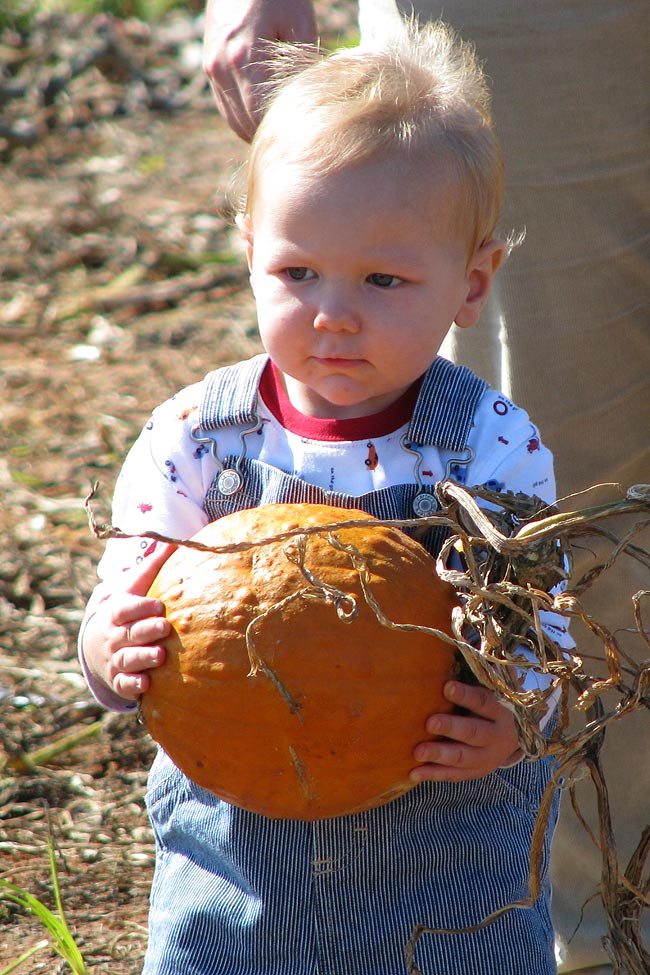 Josiah's pick… the first one he saw after we got off the wagon. He was so cute lifting it up, with all his little "oof…ug.. uh…".
Compare to last year's visit to the patch…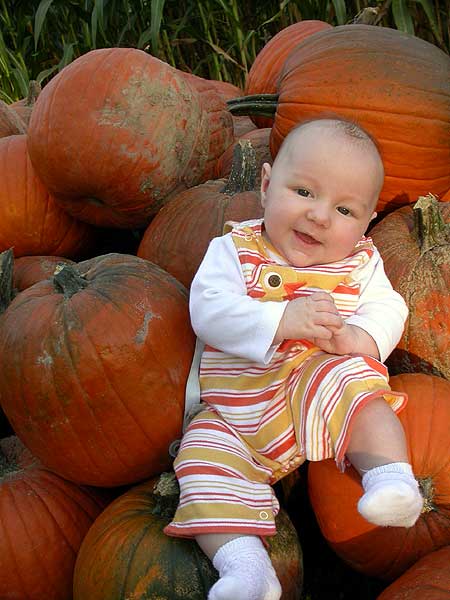 *sigh* Where does the time go?